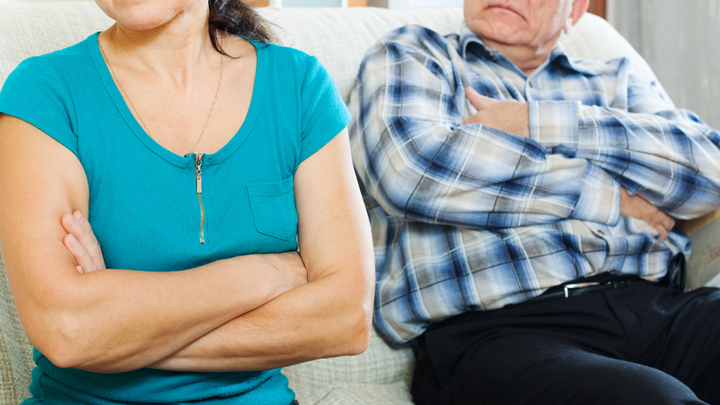 Many husbands and wives sitting at home reading this will agree: the secret to a happy marriage is compromise… right? Well, not according to author Barbara Taylor Bradford – she says the wife needs to placate the husband with three little words.
The author of the book called "How To Be The Perfect Wife" said all any wife needs to do is responds with a 'yes, that's fine' even if they disagree with their partner.
The Daily Mail reports the best-selling author, 83, said of her and her husband Robert's marriage: 'We've had our bumpy rides – he's very strong-willed. We argued more when we were younger, because I've learnt it's better to say, 'Yes, that's fine'.'
She passed on this advice to her family. "My goddaughter once said to me "How do you deal with men?""
"And I said, "Well, look, they're not like women at all so the best thing is to say yes and then do your own thing". I'm very acquiescent, I walk away but there are days when I could strangle him. But everybody who has been married a long time feels that".
Over the years, Mrs Bradford has written 30 bestselling novels, mostly fiction, but also credits her lack of children to her success. She once famously said, "When you are a strong woman, you will attract trouble. When a man feels threatened, there is always trouble".
She has an entrepreneurial streak and has continued to write into her 80s.
'People say "why do you still work?" and I reply, "It's actually none of your business." I don't know what I'd do if I didn't work – I'd get bored. It keeps my brain going and I enjoy it,' she said.
'I have this energy, drive and ambition that most people don't have at my age. I don't want to offend anybody here but I find that I'm more on a level intellectually with women who work because I think you have to be sharp and on your toes,' she said.
She said: 'I'm probably the world's greatest multi-tasker. I can do about six things at the same time. I make dinner, edit a book, answer the telephone, go and sit for ten minutes with Bob. I'm very disciplined, very quick and always tell people to hurry up'.
Tell us: do you think the secret to a happy marriage is agreeing with your husband?
Comments