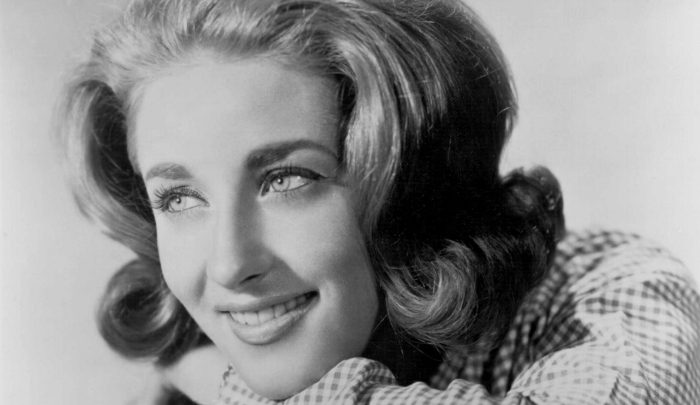 In May of 1966, sixteen-year-old Lesley Gore's "It's My Party" made number one on the US Billboard 100, catapulting her to 'Teen Queen' status.
The song was written by freelance song writer Seymour Gottlieb with John Gluck, Wally Gold and Herb Weiner, who were writers at the Aaron Schroeder Music firm. The lyrics were based on real events at Gottlieb's daughter, Judy's, party – and the title line was something she'd actually exclaimed to him.
Music producer Quincy Jones chanced upon Lesley Gore's demos that she'd recorded with her vocal coach, and decided to go over her other recordings. They decided "It's My Party" would be one that they released as a single. However, had Quincy Jones not heard that Phil Spector planned to release the same song recorded by The Crystals, Lesley may never have seen number one. The rush-release of the single was the best thing to happen to her career. Some Lesley Gore trivia: On the TV series Batman, she played Pussycat, who was Catwoman's version of Robin, but more evil.
Quite a few other artists have recorded covers of the song since its first release, like Dave Stewart and Barbara Gaskin (1981), Bryan Ferry (1973), Carroll Baker (1977) and Amy Winehouse (2010). The Stewart/Gaskin version was a UK #1 hit for four weeks, and was also a major hit in Austria (#3), New Zealand (#1), Germany (#3), the Netherlands (#20), South Africa (#3) and Switzerland (#6).
"It's My Party" was the first number one hit for Lesley Gore, and this musical representative of adolescent heartbreak remained top of the charts for two weeks, while staying in the charts for a total of 13 weeks!
His other Billboard hits include, the sequel to "It's My Party" called "Judy's Turn to Cry", "You Don't Own Me", "She's A Fool", "That's The Way Boys Are" and "Sometimes I Wish I Were A Boy".
Here is a live version of young Lesley Gore performing "It's My Party":

What are your favourite memories of this song?
Comments