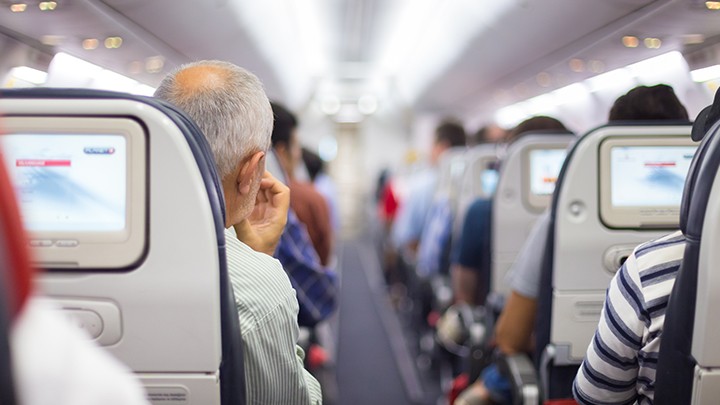 We can't choose who we share a plane with. Nor can we blame a fellow passenger for coughing, or a baby for crying. But in this case, a passenger simply had to vent.
This note, scrawled onto a napkin, was shared to reddit,  from an poster who claims to be the son of an airline hostess. "My flight attendant Mom got this from an upset passenger," he said.
While we don't condone the wording or means of complaint, it's hard not to laugh at the honesty: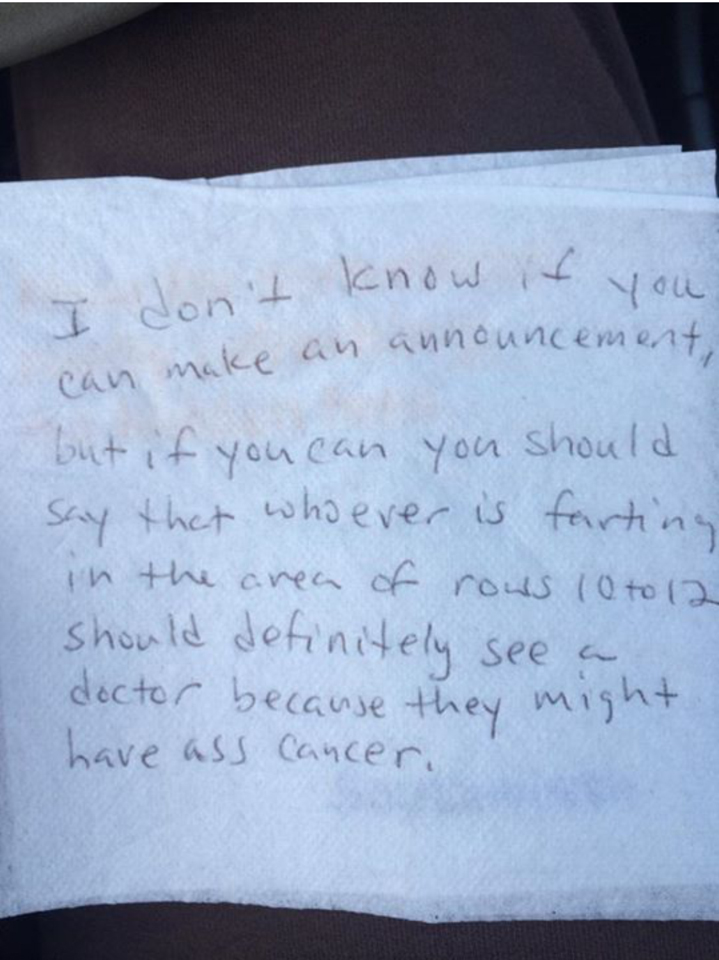 Have you ever wanted to leave a note like this? Is it a fair request to make?
Comments