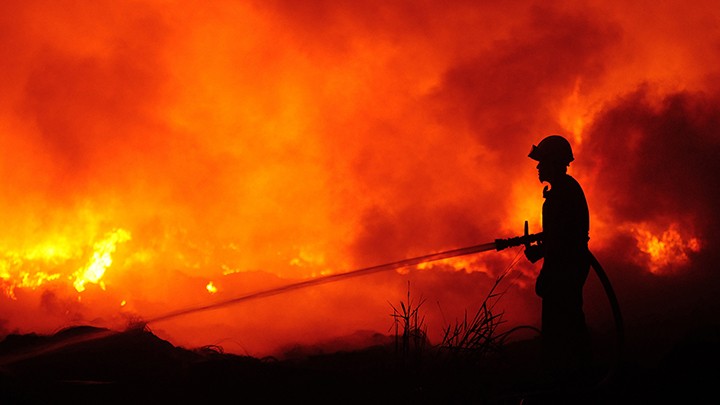 180 million years ago, when Australia was just one small part of the gigantic supercontinent Gondwanaland, the beautiful king billy and pencil pines were commonplace.
Now they only exist in Tasmania, where trees more than 1,000 years old stand proudly preserved for the world to admire. But this could change in a matter of days.
According to The Guardian, the bushfires currently raging through Tasmania's world heritage forests – which it has declared a "global tragedy" – could soon wipe out this precious link to Earth's natural history forever.
Australia's eucalyptus forests thrive in the long term thanks to fire. However, these older species have not evolved to adapt; burning today could mean extinction tomorrow.
Professor David Bowman from the University of Tasmania, an expert in environmental change, told The Guardian that events like this were very rare.
"It's killing trees that are over 1,000 years old," he said. "It's burning up soil that takes over 1,000 years to accumulate".
"We just have to accept that we've crossed a threshold, I suspect. This is what climate change looks like".
Yesterday's storms have only made matters worse for Tasmanians. The ABC reports that lighting strikes have sparked more than a dozen brand new blazes, stretching already-overworked firefighters even more thinly.
This is drastically different to enormous Goblin River fire that swept through Tasmania in 2013. Rather than one big blaze set by lightning, firefighters are facing a large number of extremely unpredictable smaller blazes, placing even seasoned veterans of the service on edge.
Writing for The Conversation, Professor Bowman said that "serious thought" is needed about moving these threatened species into "artificially protected environments, such as botanical gardens".
"In the worse case scenario moving some species to sub-Antarctic island may not be far-fetched".
"More fundamentally, the loss of vegetation that takes thousands of years to recover from disturbance is a warning shot that climate change has the potential to result in bushfires that will impact food security, water quality and critical infrastructure".
Do you hold Tasmania close to your heart? How do you feel seeing such incredible and ancient beauty destroyed so quickly?
Comments