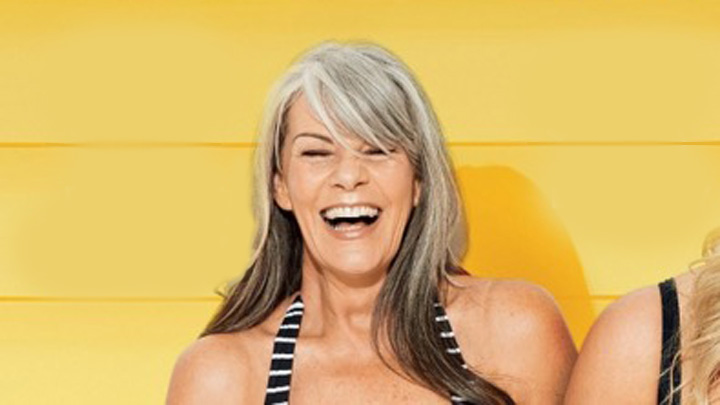 Target has been praised for their use of an older model in her 50s… in a bikini! Finally, a fashion retailer understands their customer.
The retailer's latest catalogue shows not only a woman with grey hair smiling happily in a bikini, but also a number of models who exude beauty… and they aren't stick thin.
Women of Australia were quick to notice the awesome photos, and to to social media to thank the retailer for showing what real women look like.
This isn't the first time Target have used real women in their campaigns, but it looks to be the first time they've used an over 50 in a bikini.
"We're thrilled with the amazing response that has been generated on social media for the new swimwear catalogue as we are continuously committed to promoting diversity and celebrating all women," Target spokeswoman Kristene Reynolds said, reports News Corp.
"In August of this year we launched the Every Body campaign with the introduction of size 16 mannequins in store and women of all shapes and sizes across our TV, digital and print campaigns. Both initiatives are small but vital steps in continuing Target's promise to make quality style and fashion not only more affordable but also more accessible and relevant for women".
Take a look at some of the responses on Target's Facebook page from women who are so happy to see their own body shape or age staring back at them.
WELL DONE TARGET!!!!! Real women with all there curves and skin and wobbly bits in your catalogue!! 󾮗󾮗󾮗󾮞󾮞󾮞󾮞 might actually inspire me to come shop there

Posted by Claira Cannon on Wednesday, 2 December 2015
Tell us your thoughts below.
Comments