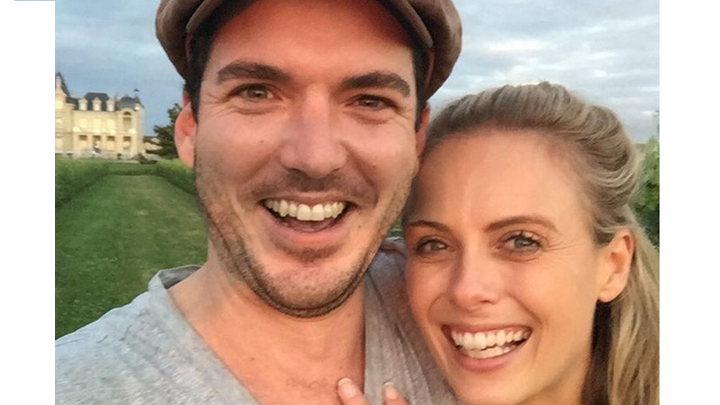 After the "will they or won't they" moments, it's finally official: Sylvia Jeffreys and Peter Stefanovic are getting married.
The couple are currently on a dream holiday around Europe and have kept the engagement a secret for a couple of weeks.
The tale of their courtship has sent many hearts fluttering as it started with a letter. Opening up about their relationship to Show + Tell saying "My sister and mum both sat me down after that stint on air with Pete and said 'is their something going on, is there something there?'". After that, they started "pen palling". "It was just nice things, about having a nice time working together and wishing me well … There's something for a 33-year-old man to sit down and hand write a letter and post it to you. It doesn't matter what's in that letter, but that's a gesture in itself." Sylvia said.
After months of speculation about their relationship, the couple officially announced they were dating in 2014. Now after roughly two-and-a-half years the couple are set to marry in a wedding that will sure capture the attention of the country.
Are you happy for the newly engaged couple? Do you think they should work together on television again? Are you not interested in the engagement or couple at all?
Comments