Why you should make rosehip oil your go to beauty product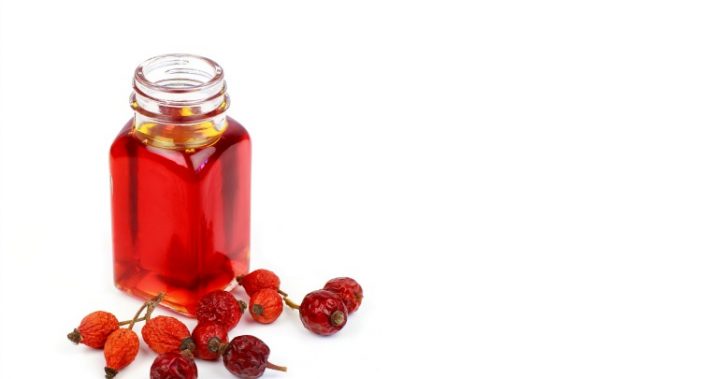 No doubt you've heard all about the oils and lotions and potions you should use in your beauty regime.
But have you ever considered using rosehip oil?
Rosehip oil – that liquid gold your grandmother swore by – is back in vogue and women everywhere are swearing by it.
Derived from the wild rose bushes that grow high in the Chilean Andes, where the altitude and pollutant-free environment produce the highest quality rosehips, the oil's benefits have been known by the indigenous population for hundreds of years.
Ad. Article continues below.
The oil from within the seed of the fruit makes an anti-ageing oil that's more potent and much cheaper than other oils and creams.
According to Beautiful Because, there are four natural benefits of rosehip oil:
Natural source of vitamin E – anti-inflammatory, antioxidant that calms and hydrates dry and sensitive skin.
Natural source of essential fatty acids omega 3, 6 and 9 – which help repair and regenerate damaged skin tissue.
Natural source of vitamin C – a skin brightening, anti-ageing antioxidant that helps improve the appearance of pigmentation and restore skin's tone.
Natural source of the powerful antioxidants lycopene, which helps improve skin texture and offers protection against premature ageing.
So how do you take advantage of rosehip oil? Here's 7 amazing uses.
1. Nourishing oil for dry skin
Ad. Article continues below.
Rosehip oil is great for the skin because it's rich in the essential fatty acids, which helps to plump and lift. Apply rosehip oil to dry and cracked skin to nourish and rehydrate it, such as on your lips, heels and hands.
2. Make hair shine
Is your hair feeling a bit limp? Reinvigorate your hair and make it shine by massaging in warmed up rosehip oil before you wash your hair. Why? Rosehip oil is rich in vitamin E, making it ideal for adding bounce and body.
3. Scar treatment
Over the course of a 60-year-old's life we can get bumps and scratches that stay with us. But they can actually be faded with pure Rosehip oil, as can age spots, hyperpigmentation, burnts and scars as its astringent and skin nourishing properties help to speed up the healing process.
Ad. Article continues below.
4. Treat sunburn
Spent a little bit too much time in the sun? Apply Rosehip oil to sunburn to feel the soothing effect immediately. It also helps to reduce the inflammation and heal the area.
5. Nourish brittle nails
Our nails can become brittle with age but this is easily fixed with a dab of beautiful rosehip oil. Not only does it nourish and hydrate your brittle nails, it makes them stronger and healthier. Just massage your nails every evening before going to sleep and see the difference.
6. Make your skin glow
Ad. Article continues below.
Rosehip oil gives beautiful and natural glow to the skin, and as a bonus it also helps to smooth fine lines and wrinkles and even up your skin tone. It also smells quite lovely.
7. Soothe redness and irritation
The naturally-occurring linoleic acid in rosehip oil possesses anti-inflammatory properties which may help to heal and soothe damaged or dilated capillaries which cause redness. If you suffer from rosacea, carefully apply (don't massage as this may aggravate the redness) rosehip oil to soothe.
Tell us, how do you use rosehip oil?