When legs ruled everything we wore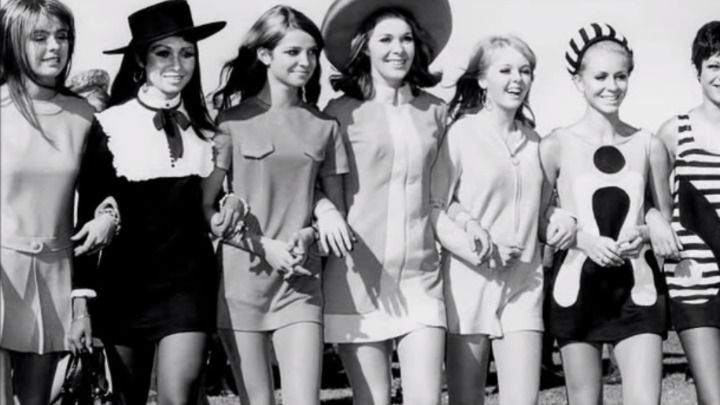 Hemlines were just above the knee in 1961, and gradually climbed upward over the next few years. By 1966, some designs had the hem at the upper thigh, oh yeah. Initially, stockings were used with suspenders but then everyone realised they were less practical with miniskirts so the coloured tights came in.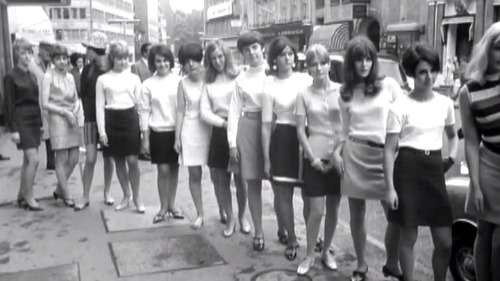 Towards the end of the 1960s, an even shorter version of the mini skirt was introduced – the microskirt or micro-mini.
Ad. Article continues below.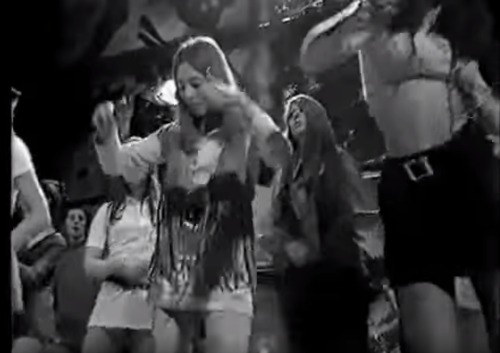 Extremely short skirts, some as much as eight inches above the knee, were observed in the summer of 1962. The young women who wore these short skirts were called "Ya-Ya girls," a term derived from "yeah, yeah" which was a popular catcall at the time. Designer Mary Quant was quoted as saying that "short short skirts" indicated youthfulness which was seen as desirable, fashion-wise.
Mary Quant was widely associated with mini skirts and although people claimed that she invented the miniskirt, she insisted that her customers should take credit, as she herself wore very short skirts, and they requested even shorter hemlines for themselves.
Ad. Article continues below.
Regardless of whether or not Quant invented the miniskirt, she was one of its highest-profile champions. She loved Mini Cooper cars and named the garment after them, saying that car and skirt were both "optimistic, exuberant, young, flirty," and complemented each other.
Besides the miniskirt, Quant is often credited with inventing the coloured and patterned tights that often accompanied the mini garment, although couturier Cristóbal Balenciagatheir was also said to have offered harlequin-patterned tights in 1962. Whoever created it, all we know is that our fashion back then kicked a***.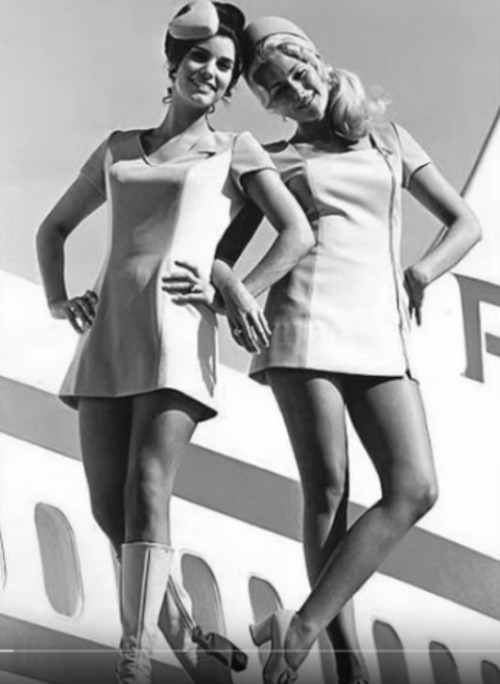 Everyone wore short skirts from store salesgirls to flight attendants and it was okay.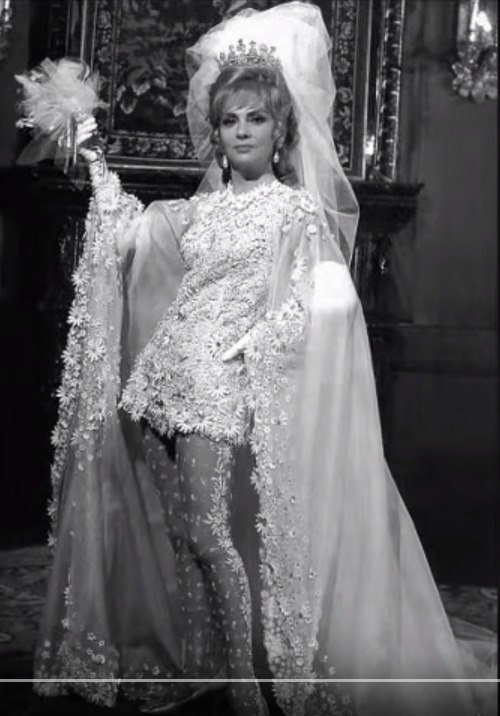 Ad. Article continues below.
Heck, even brides wore short, short dresses at their wedding! How awesome was it back then?
Here's a video compilation on mini skirts!
Do you miss how laid-back everything was?