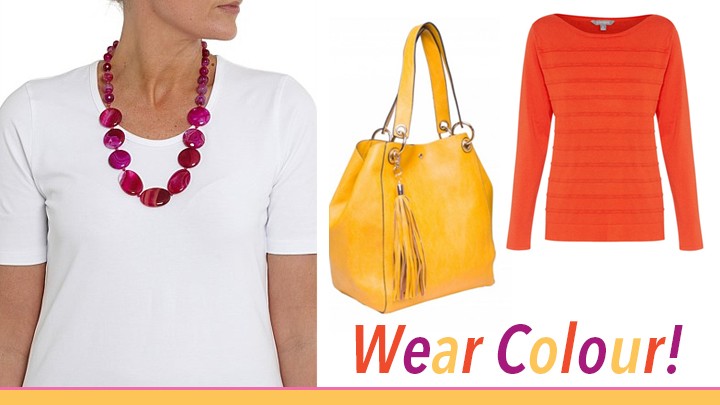 Wearing neutrals is all well and good, but sometimes you need to inject a pop of colour into your look.  Especially as we are heading into the cooler months when black, brown and other heavy colours reign supreme.
I don't know about you, but certain colours can really lift my mood.  These are usually the colours that I know suit me best – ones that make my complexion glow and my eyes sparkle. Why not try adding some colour into your look today with some of these fabulous pieces?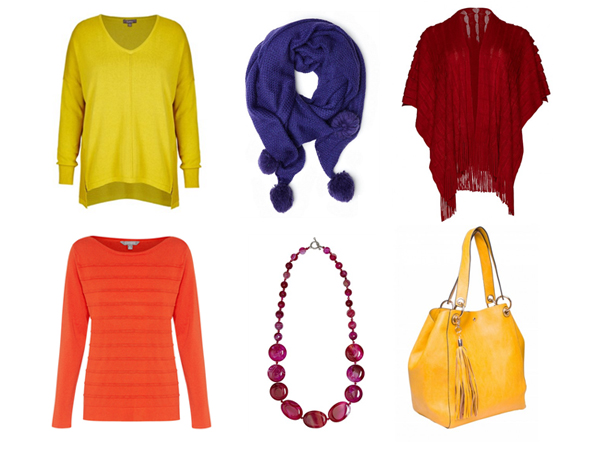 Katies zip side sweater
TS14 pompadour wrap
TS14 betty's cape
Suzanne Grae self stripe pullover
Blue Illusion neo necklace
Colette by Colette Hayman sahara slouch tote
Tell us what colours make you feel good when you wear them?
Comments