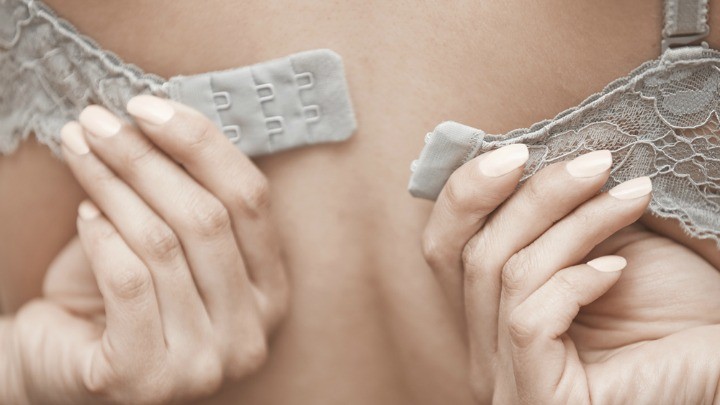 Many women would rather chew off their right arm than go for a bra fitting and have a stranger measuring their bosoms in a tiny changing room cubicle. This means the majority of women, six out of ten to be precise, are walking around with ill-fitting bras that look and feel uncomfortable.
Thankfully, this is all about to change with a new app that allows you to do your own fitting in the comfort of your home with just your phone. The free app, called Thirdlove, offers a simple way for women to measure and buy a bra that is the perfect fit for them. All you have to do is take two photos of yourself while wearing a tight-fitted top in front of a mirror and let the app do the rest for you.
Using clever technology, the app measures and calculates the distance between the mirror and the contours of your body, then calculates all the data to determine your perfect fit. Simple, right?
While the technology sounds complicated, using it is a breeze. Once the app has taken your measurements it sends your bra size to your phone and even shows you different styles you can purchase immediately from Thirdlove's website.
The app's inventor Heidi Zak's was inspired due to her own experiences bra shopping, she told The Guardian.
"A lot of women don't feel comfortable with that process [and] don't get measured so they don't know their true size."
The innovative app not only means women can say goodbye to the awkward trip to the department store, but it also stops them wearing bras that are the incorrect fit for their shape.
"I have had many, many women say to me 'I totally can't believe this will actually work'," says Heidi. "They try it because they are being 'this is crazy, of course this is not going to work'. Then they get a size and it is a half size and it seems really right."
Do you feel uncomfortable having a bra fitting? Would you try this app at home?
Comments