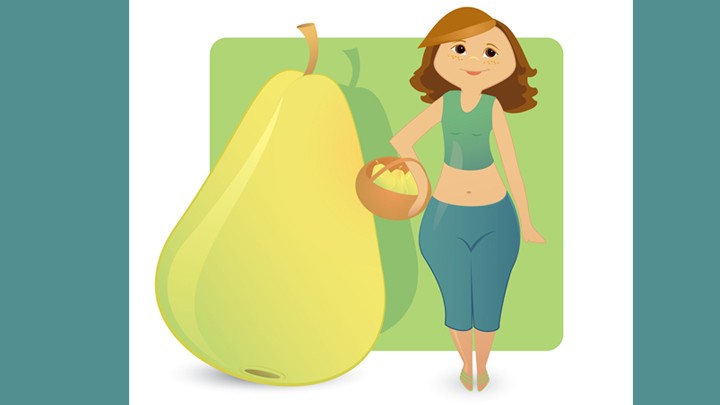 Those of us with a pear shape are in luck! This season there are some fantastic key shapes that will help to disguise a pear shaped figure.
Who has a pear shape?
A woman with a pear shaped figure is proportionately larger in the lower mid-section (hips to thighs) than they are in the upper torso (bust and shoulders). Pear shaped figures generally have the following characteristics:
curvy hips, thick thighs, and a full derriere!
small bust
narrow shoulders
a defined waist
How can I disguise a pear shape?
When you have a pear shaped figure you ideally want to make the top half of the torso look bigger to help balance out the lower half and you want to minimize the appearance of your lower half.
Here are Style at 60's most flattering autumn styles – look for them next time you are shopping!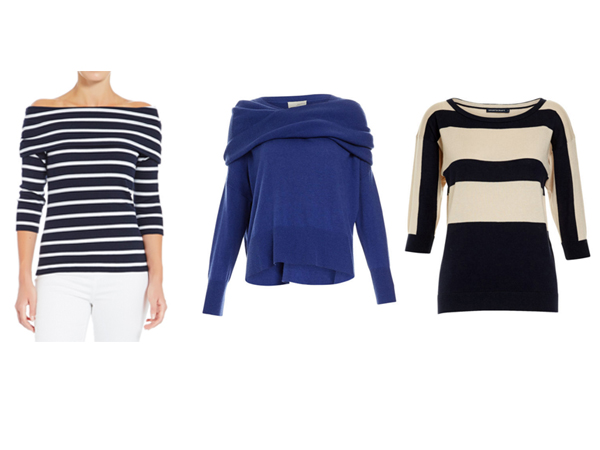 You will have noticed that the off the shoulder top is well and truly back in fashion.  This style is ideal for our pear shaped gals as it creates the illusion of broader shoulders and smaller hips.  In this instance the horizontal stripes are flattering.
Suzanne Grae fold back bardot top
Draping around the neckline draws the eyes attention upwards and away from the hips.  The bulk around the shoulders helps to balance out the figure, making the shoulders appear broader than they are.
Sportscraft snood knit
Horizontal stripes across the shoulders create width, while the dark lower half minimizes the appearance of the hip area.  Your eyes are immediately drawn to the upper part of the top which is exactly where you want peoples eyes focused!
Sportscraft darla stripe knit tee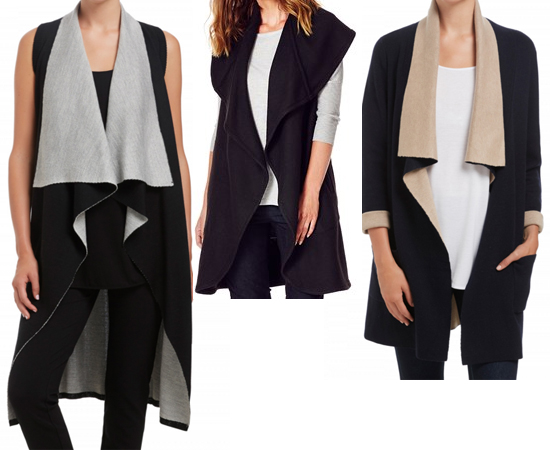 Tis the season of the long-line cardi and vest!  Both of these styles are ideal for the pear shape as they help to camouflage the waistline and balance out the hips.  All three of these styles have wide collars which create the illusion of smaller hips.  Also notice that the 3/4 sleeve on this cardi is helping to broaden the upper body.
Katies shawl collar vest
Sussan two tone long line gilet
Sussan two tone knit cardigan
Have you found these tips useful?  What do you find works best for you when disguising your pear shaped figure?
Comments