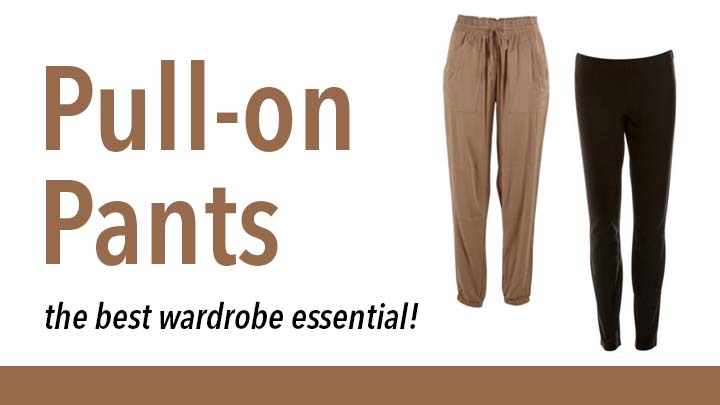 It's a busy morning and you need to run out the door in 10 minutes.  What are you going to quickly throw on which will still look stylish?
Pull-on pants, tunic top and a pair of fabulously comfy flats will see you through!  Choose some great accessories to suit your look and mood!
We recommend having a variety of the following essential pull-on styles in your wardrobe:
chambray pant
jegging (slim fit denim pant or a classic black)
jeans
chinos
neutral
classic black
print (floral, geometric, stripe)
cargo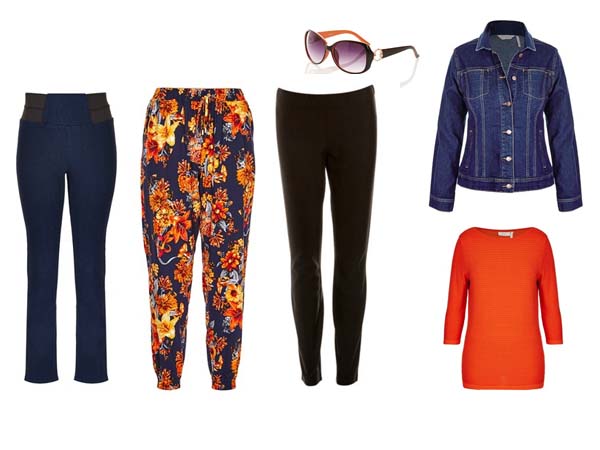 Crossroads tummy trimmer straight jegging
Millers orange floral harem pants
Sportscraft felicity pull-on pants
Millers 3/4 sleeve textured jumper
Millers denim jacket
Millers debbie classic sunglasses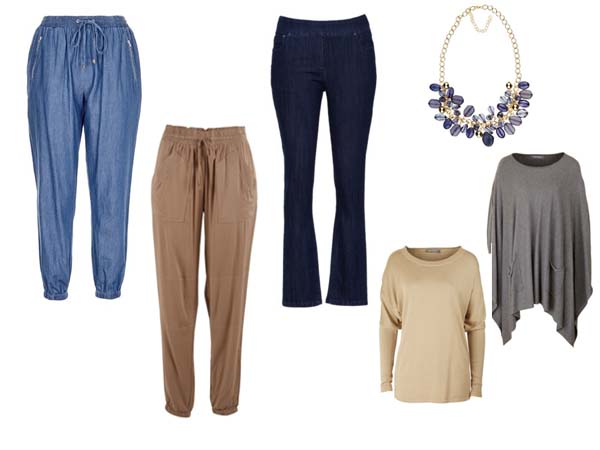 Millers chambray harem pant
Birdkeepers the utility pant
Yarra Trail full length pull-on jean
Birdkeepers the utility pant
Millers peta necklace
Eb & Ive marhaba knit tunic
Eb & Ive chez knit
Which of these styles is your favourite?
Comments