Princess Mary wows in stylish seventies style outfit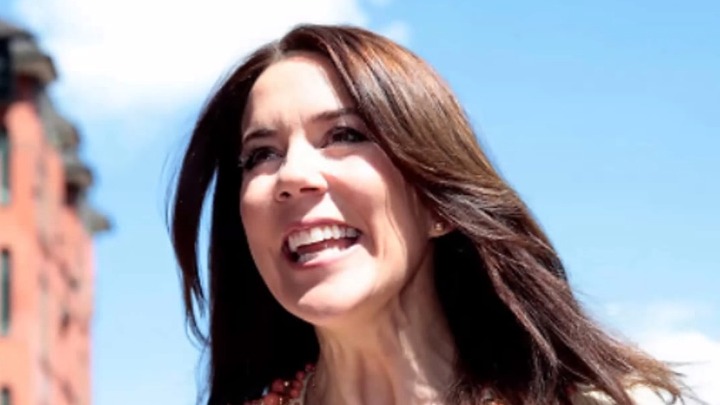 Crown Princess Mary of Denmark has been super busy since returning from Rio.
This time, the 44-year-old royal has been seen out and about attending an art exhibition at Denmark's Ordrupgaard Museum.
The Princess looks incredibly put together but managed to still look so relaxed and down to earth.
Perhaps, that is why the royal has accumulated adoring fans as she is not only stylish but is also seen as a warm and kind person.
Ad. Article continues below.
The Australian-born royal wore a satin pleated dress in a soft turquoise, cinched at the waist and layered it that with a beautiful floral crochet style coat.
Her summer tan which she most probably achieved from when she was in Rio for the games gave her a beautiful glow.
She kept her hair down with soft curls at the end and wore gold hoop earrings with a stone that appears to be a turquoise gem.
Ad. Article continues below.
The Princess was there for the opening of the Monet exhibition, Monet: Beyond Impressionism where guests looked at the celebrated and iconic works which are on loan from prominent museums including The Metropolitan in New York and the National Gallery of Australia.
Mary was also seen appreciating one of Monet's iconic  paintings – 'Haystack'.
RELATED: Princess Mary looks stylish as ever even when she dresses down
The is the largest Monet exhibition to ever be held in Scandinavia and Princess Mary took part in the opening.
What do you think of her style?