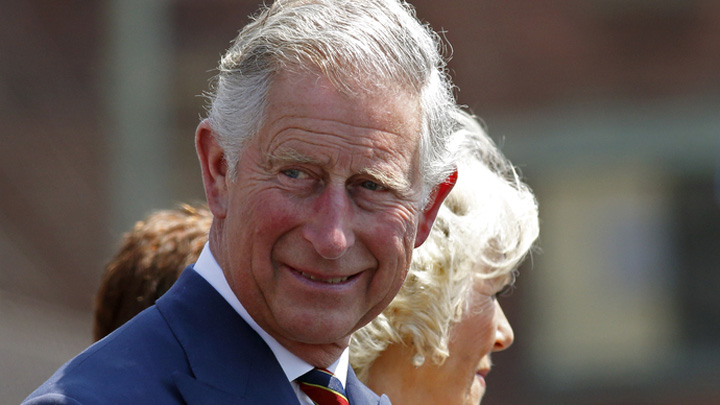 Prince Charles has stepped out in Cornwall and has proven he really is quite the Prince Charming when he was snapped chatting to a couple of scantily dressed swimmers near an outdoor pool.
The prince may have needed a dip himself after the encounter, leaving several of the bathing beauties blushing.
"Glad to see you're keeping the British end up"…
(sorry, couldn't resist!…)#royal #princecharles #Cornwall pic.twitter.com/c5nkwiRc0D

— Happy and Glorious (@HappynGlorious) July 18, 2016
Prince Charles was there in an official capacity with his wife, Camilla, re-opening the Jubilee Pool after it was structurally damaged in the 2014 winter storms.
It was the first day of a a three-day tour of the South West he and the Duchess of Cornwall take every year.
The two ladies, dressed in Union Jack swimwear, were quick to tell the prince that they'd made a particularly special effort with their attire because of his presence.
Camilla and Charles started their day with a trip to the local market in Penzance, and given the 25C temperatures the prince — dressed in a pale grey suit with pink shirt and matching cravat — and duchess — who perfectly matched her husband in a silver checked dress and smart honey-coloured court shoes — looked to be hot under the collar. It could have been the curry dish sampled at an Indian stall…
The Prince of Wales and Duchess of Cornwall visited #Penzance farmers market this morning at start of their SW tour pic.twitter.com/AKDJcqqyKI

— Spotlight (@BBCSpotlight) July 18, 2016
While in the region the Duke and Duchess of Cornwall will recognise some of the environemntal and charitable working taking place. Their itinerary is, as one would expect, jam-packed!
Do you support Prince Charles and Camilla's involvement in community and charity?
Comments