People are losing their minds over the latest vanity product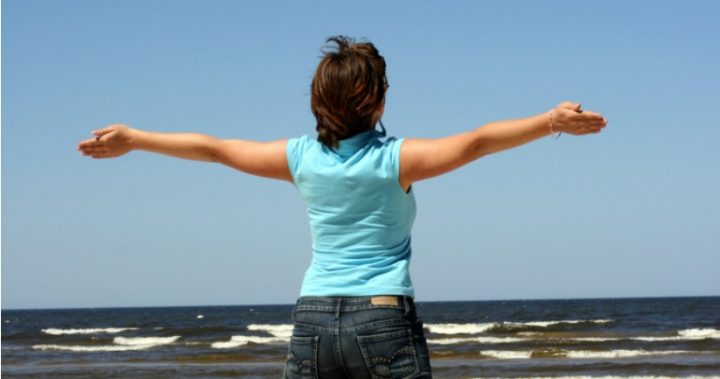 Arm Spanx have arrived. This is not a drill. 
Shape wear is the essentials that every woman has in her garment collection, perfect for pulling in problem areas, and smoothing the silhouette under those fabrics that like to show every lump and bump, and helping to make you appear like you didn't overindulge over the holidays. 
But while most shape wear is dedicated to the midsection – tummy, hips, bottom, and thighs – the one section most women, especially over a certain age are most self conscious about have been neglected, left to fend for themselves under unflattering boleros and shawls and coverups. 
Of course, we're talking about the upper arms. Or, if you prefer, the tuck shop lady arms, or bingo wings.  
Yes, you can put down those dumbbells, stop the push-ups, and the press ups, because there now exists a product that promises to slim and sculpt your arms with no effort required. 
Ad. Article continues below.
Vogue have just announced the arrival of Spanx's new product, Arm Tights, and describes it as not only shape wear, but a good layering piece. 
According to Spanx founder Sara Blakely, the arm-slimming crop tops are "a solution that will smooth and flatter your arms and feel super luxe on the skin too."
"It's basically a crop top made out of tights," she explained.
"We made it cropped for less bulk under clothes and the arms are completely seamless too."
With the thumbs-up from Vogue writer, Brooke Bobb, the Arm Tights are expected to retail for US$30 – $34.
Are you self-conscious of your arms? Would you give Arm Tights a try?