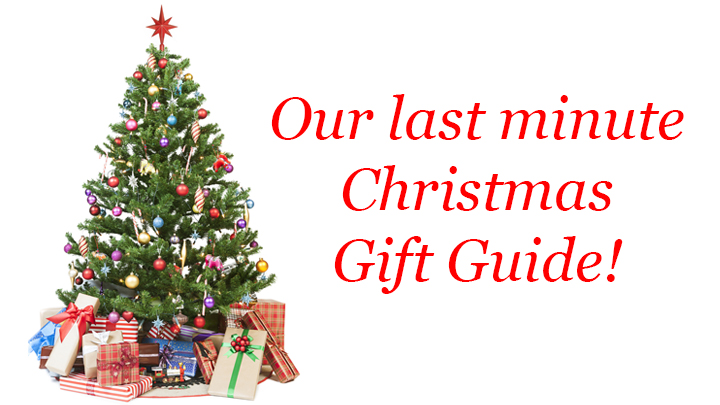 There are always a few last minute gifts to buy aren't there? That neighbour across the street, those extended relatives who happen to be in town, and of course friends who love to pop in!
It is always good to have a few general gifts on hand so that you don't get caught out, and Style at 60 has found the perfect gift selection to get you through to Boxing Day!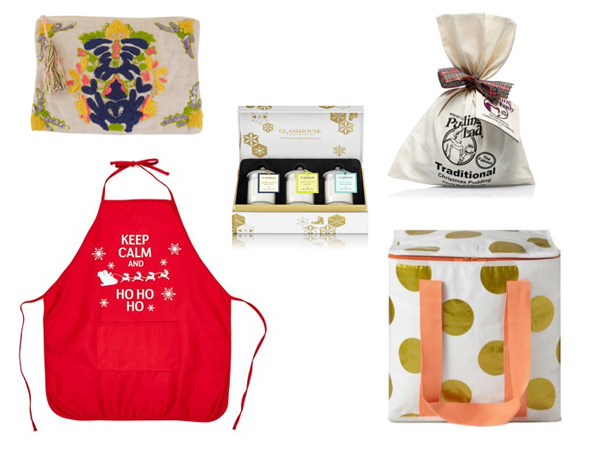 This unique clutch will be a treasured gift for a stylish friend.
Ruby Yaya marrakech clutch
Every household needs at least one insulated tote – so why not get a stylish one!  Also available in two other fabulous prints.
Project Ten the insulated tote
Bring a little Christmas cheer with this fun apron!
Millers keep calm Christmas apron
Candles are always a great gift.  Why not pack these candles up separately & have three small gifts instead?
Glasshouse Fragrances Christmas Collection miniature candle trio
A classic standby!
Newcastle's Pudding Lady Traditional Christmas Pudding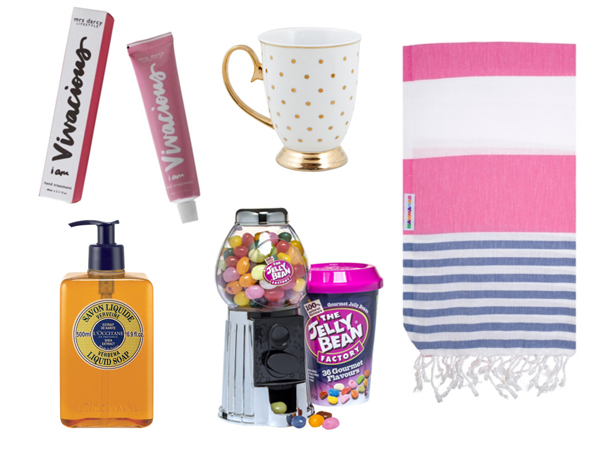 Everyone loves hand cream, don't they?  Especially one that smell as good as this – peonies, melons and pear!
Mrs Darcy vivacious hand cream
A stylish alternative to the beach towel.
Hammamas reef towel
A perfect gift for the young ones to share and enjoy!
Jelly Bean Factory bean machine
– coffee always tastes better in a beautiful mug!
Cristina Re Kelly polka dot mug
You cannot go wrong with L'Occitane products – exquisite!
L'Occitane verbena liquid soap
I hope you have that present drawer all stocked up for Christmas now! Not long to go!
Comments