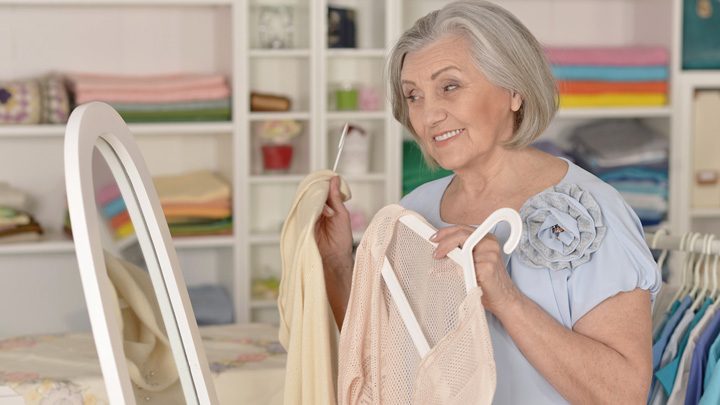 Many women are petite, in fact the average Australian woman is 162cm – 5'4″! But unfortunately not every shop caters for the smaller woman despite how many there are, so we have to take matters into our own hands.
It can be difficult to find outfits or sizes that don't make you look even shorter, but there are many styles and little tricks that can make you look taller, appreciate your size and accentuate your best features.
Here's the best tips we've found!
1. Wear a v-neck
V-necks help elongate your look, and flatter your petite frame. Try for a three-quarter sleeve or short sleeve, no ruched or capped sleeves as these can shorter your arms.
2. Try cropped pants
Cropped pants or jeans can be perfect for petite women as long as they're cut just above the ankle. They look great with heels or flat shoes. Three-quarter capri pants on the other hand can shorten your legs.
3. Show off in a skirt
The best skirt length for petites is just below the knee or shorter, if you feel comfortable. Otherwise, a flowy, three-quarter skirt is ideal.
4. Accentuate a big bust
If you're a fuller petite, try a fitted top with a high-waisted skirt. This will give you a longer bottom half without drawing all the attention to your bust.
5. Stay away from maxis
Petites need to be mindful of big dresses with lots of material. You can get lost in it and the fabric can also drag along underneath you. As a general rule, if you're wearing voluminous fabric on the bottom, wear something fitted on top.
6. Wear clothes that fit well
Wear garments that fit you well – no loose-fitting tops. You want to create a long silhouette.
7. Look for vertical lines
Select clothes with vertical lines – and not just striped. Vertical seam lines will create a long line, so avoid any horizontal lines as these do the opposite.
8. Keep belts narrow
Keep belts slim and match them to your outfit if you want to wear a belt. Wide belts cut the figure in half and break up the vertical illusion.
9. Keep it straight!
Wear jeans and pants with straight legs – no flares or flowy pants. But if you do prefer a flowy pant, wear heels and a tight top and jacket.
10. Wear a heel
In your 60s, you might shy away from a heel, but it's the easiest way to add height. It doesn't have to be a stiletto, it could even just be a low heel.
12. Avoid a big bag
A giant bag will just accentuate your petiteness. Instead, opt for a smaller bag that's proportionate.
Are you petite? How do you make yourself appear taller?
Comments