Melania Trump dazzles in figure-hugging white dress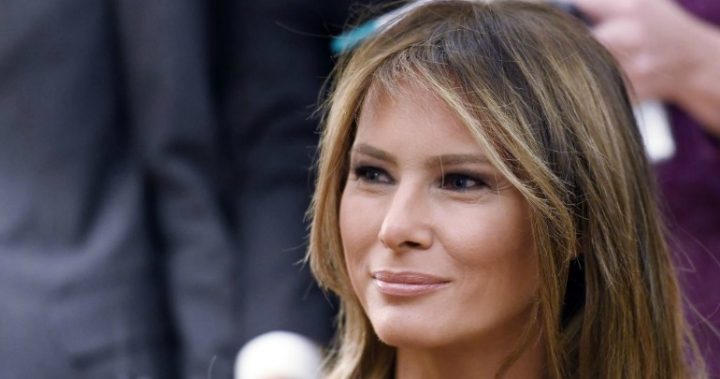 If there's a first lady who'll go down in history as the most glamorous of them all, it looks set to be Melania Trump.
Trump attended the Smithsonian Museum on Friday to donate her stunning inauguration gown for display and although it was a fairy low-key affair, the first lady dialled things up in the fashion stakes with a figure-hugging white dress.
She completed her look with a baby-pink coat and hot pink stilettos.
Ad. Article continues below.
Trump is one of the most fashion-forward first ladies in recent history, mixing her various charity events and official duties with a decidedly modern sense of style.
The former model has an eye for designer pieces and regularly sports the latest collections from the world's biggest fashion houses.
All that's not to say the first lady doesn't have her focus set on the important things.
Ad. Article continues below.
Although she was slow to start, she has increased her public presence over the year and spends much of her time working with charities promoting child welfare.
She has also proved to be incredible financially conscious, with Fox News reporting she has reduced the first lady's staffing roster from 16, under Michelle Obama, to just four.
The reduction has cut the cost of the first lady's staff payroll from $1.24 million a year to just $486,700.
A White House spokeswoman told Fox the move was intentional.
"As with all things that she does, she is being very deliberate in her hiring, focusing on quality over quantity," communications director Stephanie Grisham reportedly said in an email.
She said the first lady wanted "quality of quantity" and that "she also wants to be mindful and responsible when it comes to taxpayer money."
Do you think Melania Trump is a good first lady? Has she surprised you? Or are you disappointed with the administration as a whole?