Mariah Carey's racy ensemble turns heads at UN event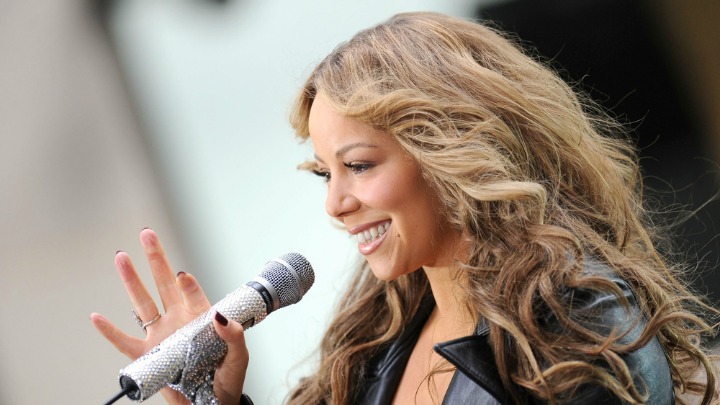 If you thought meeting the head of the United Nations would tone down Mariah Carey's diva-like dress sense, you'd be wrong.
The singer attended an exclusive event held in honour of United Nations secretary-general Ban Ki-moon in Los Angeles, and while most of the guests – which included grunge rocker Courtney Love and 50 Shades of Grey actress Dakota Johnson – dressed modestly, Mariah whipped out the leather.
The pop princess arrived at the event for the 72-year-old South Korean statesman wearing a skin-tight leather ensemble with the jacket unzipped enough so you could clearly see the lacy bra she was wearing underneath. The whole outfit was pulled together with a pair of lace-up stiletto heels… Black, of course!
She certainly looked more sex kitten than prima donna dignatory, and her look was said to have won over the room.
Ad. Article continues below.
Talking to reporters outside the event Mariah was certainly in a partying mood.
"Hillhaven… [is] the party capital of the world, so the United Nations should be here," Mariah told the New York Post. "Okay, I'm sorry. I'm a little festive." Does that mean she might have had a tipple before heading out?
What do you think of Mariah Carey's outfit? Was it appropriate attire to meet a member of the United Nations?