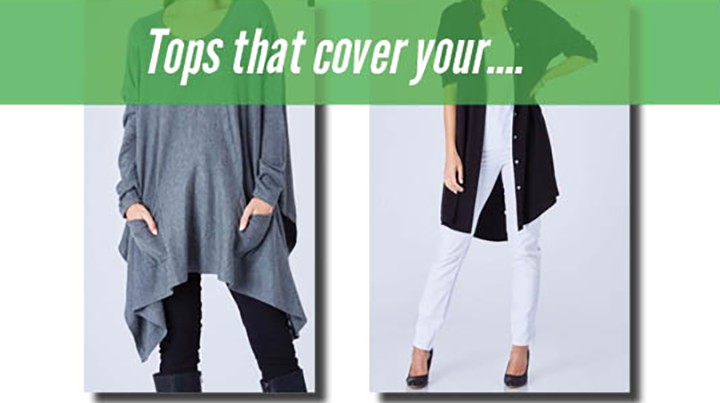 Leggings and boots are firmly in style this season, and nothing goes better with them than a fancy, elegant and long top that covers one's derriere.
As we head into autumn and winter, there is no doubt those of us who are carrying a few extra kilos love the benefit of long drapey and well-cut pieces that allow us to dress fashionably but hide the less loved bits!
We found these four beauties to tempt you.  Do you like a long top?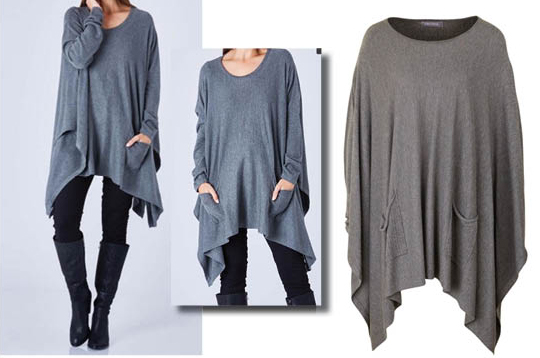 I'm a big fan of the waterfall style kaftan that has been arriving since last season. With fitted leggings it is flattering, hides a lot and still looks stylish. This grey (or vanilla) coloured one is a delight for casual wear. It is cotton, so it suits the needs of the northerners as well as the southerners even though it is long sleeved. And it has an elegant drape when worn.
Easy wearing over boots and leggings or jeans.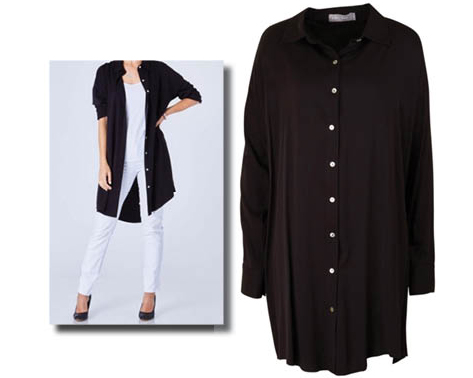 A long black button top style of tunic is essential this season.  I already have one and I love it so much I want another ASAP.   It can be worn open with a contrasting outfit to show off a figure, or it can be worn buttoned up to hide everything and show your glam style.
This one is oversized and stylish don't you think.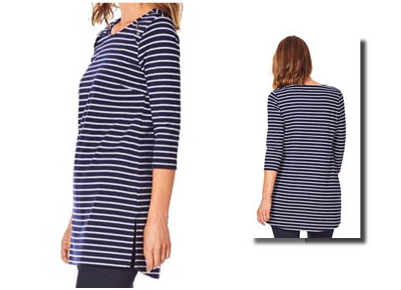 This striped t-shirt style of kaftan is perfect for lounging around or travelling. It has a ¾ sleeve, button neckline and split hem for the finishing touches and goes all the way up to 2XL.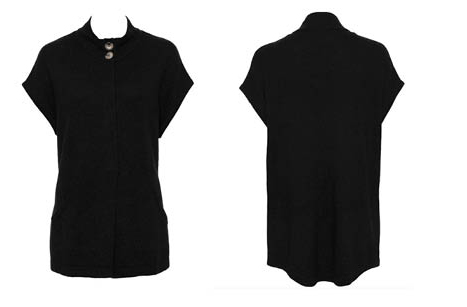 This Yarra Trail top is being called a poncho, but we love it all the same. It is short sleeved for mid-season, and has a high buttoned neck, and a more fitted shape.
Comments