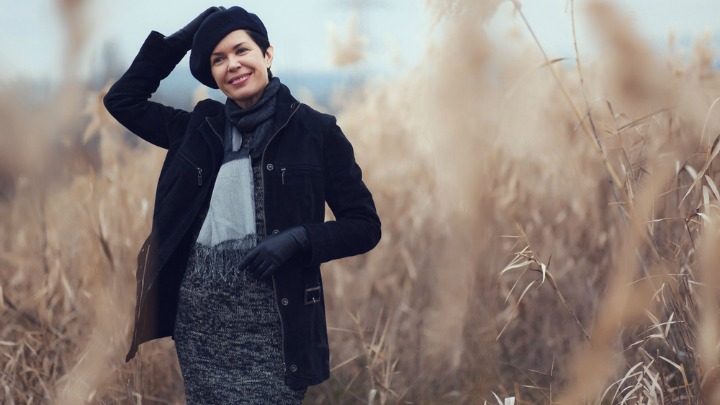 Balmy autumn will soon change to shivering wintertime so jump out of last winter's out-of-date fashion rut and see what we, who live south of the tropics, fancy wearing this season.
TRENDS FOR WINTER 2016
Ankle boots worn with everything – jeans, pants, dresses, tights; very avant-garde with cocktail and evening gowns, high and low heels, whatever suits.
The sophisticated look of the polo neck sweater.
Snuggle into a new season's cape or poncho.
Leather and suede jackets, real or faux, are always dressy. Try fringing to add a boho look to suede.
Long, slouchy sweaters with a curved hem, splits and either flared or a narrow tunic style. Not exactly a fashion revolution as we wore them last year, but we're happy to repeat this comfy fashion.
The colour red – I recently spotted a picture of Ursula Andress (80 years plus) in red from head to toe, including her hairband and handbag and she looked fabulous.
Excellent earrings because necklaces and rings will be masked by a scarf and gloves.
Pick up your street style and wear a felt fedora, a very hot look, and the humble beanie is still with us.
Fur and fleece trims and linings will lift you to the luxury level and is very 'in' right now.
Delicate pastels and white overcoats. Hoods will be trendy along with duffle style coats and puffers too.
Long cardies and the cardigan coat will be fashion favourites this season, but beware of looking frumpy in these knits.
I live in a country town so use mail-order catalogues as much as I can. Very convenient for pharmaceuticals, cosmetics, toiletries and clothes. I imagine that many readers will be streamlining their lives by shopping online.
TIP: If ordering clothes from a catalogue or online and you are unsure of which size to choose, order two sizes; keep the garment that fits nicely and return the other.
However, the pleasure of going to the shopping centre or to town with money in the purse cash on the credit card, the wish list in the handbag will have you singing and dancing rain, hail or shine. It matters little whether we are uptown hitting the high-end luxury labels or heading downtown to the shopping centre looking for Jean-Paul Gaultier fashion at Target at a sweet price or rummaging in charity stores; the vibe is the same.
There is nothing more satisfying than working your way through a shopping list and finding all the items you have listed at around the expected price.
SHOPPING DAY CHECKLIST
Work your way from shop-to-shop in sequence to save steps and time. Construct your list with this in mind.
Wear easy on-and-off clothes for convenience in the fitting room.
Include all information possible on your list – addresses, parking details etc.
Be alert to being invisible to staff. Be ready to lean forward and say – "if it's not a bother…" and "I'm so sorry to interrupt…".
Take coffee breaks, comfort stops and rests when the opportunity is there.
Unload parcels to your car when they become awkward.
Be prepared to compromise if your first choice is unavailable.
Wear comfortable shoes or be prepared to change shoes during the day if you're in heels.
The department stores have dedicated floors for designer labels and service is full-on once the sales assistant realises that you are a serious customer, not just browsing. Sometimes hems on garments won't be finished to allow for the customer's preferred length and will be sewn free of charge – an extra little bonus for you to enjoy.
Lots of international and Australian designers now have their own stores in our cities and who wouldn't enjoy that style of luxury shopping. Sometimes it is necessary to put your name on a waiting list for big-name merchandise. If you are inclined to put quality over quantity and qualify for the best dressed list, luxury shopping is for you.
I can't resist sharing this anecdote. Some years ago the Carla Zampatti shop rang me to leave a message for my daughter regarding an evening gown she had been interested in to say that the gown had been reduced. I had to reply that my daughter was a 16-year-old schoolgirl and her pocket money did not run to designer evening gowns! Sequel to the story is that she had taken the gown to the fitting room, tried it on, studied it in detail and then made a copy to wear to her leavers' dinner!
Shopping centres the world over are now wall-to-wall with chain stores – it seems that boutiques and the personal touch have disappeared and middle range fashion is ruled by the chains. Not to be dismissed; they offer affordable and stylish clothes, shoes, lingerie, jewellery and accessories for modern women. The big variety stores like Kmart, Big W, Target and so on are great for basics like panties, bras and sleepwear. The fashion chains, Sussan, Katies, Valley Girl, Just Jeans and so on do plain T-shirts and Henleys brilliantly and at the right price.
OP SHOPPING
If you are like me, you will get a big kick out of charity shop shopping. Display and payment methods are the same as other retail outlets and many garments are new. Charity shops are big business these days and actually bid for end of season fashion, slower moving items and surplus merchandise from big name stores all over the world. You may have noticed Marks and Spencer's labels on clothes in Australian Red Cross shops and Zara labels in the Endeavour stores. Wonderful bargains to be had. My last best buy was a cream wool coat with pale fur trimming the cuffs and edge-to-edge front opening. Mind you, I paid $100 for it in a Salvation Army outlet: $100 for Salvos' and a standout coat for me! Because of the way recycle shops work, a shopping list is superfluous. It is always spontaneous shopping in charity shops.
The money is spent, the wardrobe is replenished, time to head home as a weary shopper and enjoy your purchases one-by-one as you remove labels, hold up to yourself at the mirror, fold and hang and anticipate which piece you will show off tomorrow.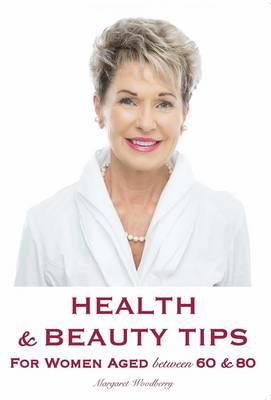 Comments