Let's be honest, not everyone has a body like Helen Mirren who is ever so fabulous.
But with the right styling, we can definitely work with our body style and present ourselves the best we can.
The idea is to not change how you look and be model thin, rather just being smart with wardrobe choices.
Here are some tricks on how to look slimmer if that is something you would like to achieve.
Remember, there is nothing more important than comfort and the love for our own body!
GO FOR FLATTERING CUTS
Asymmetric cut skirts help make your legs look longer and full figured celebrities love using this tip. A-lines highlight the lower part of your body and is great if you want to balance a rounder upper body.
Get the look
Asymmetric skirt: Shop now
Asymmetric dress: Shop now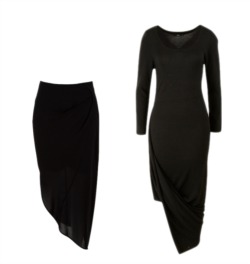 USE LINES TO YOUR ADVANTAGE
The right kind of stripes can really make a difference. For example, horizontal lines can make something look wider and vertical lines can make you think something is thinner and taller. With that same principle, you can play with lines to help accentuate or downplay certain body areas. Upward chevron prints can make someone look taller than they really are.
Get the look
Stripe blazer: Shop now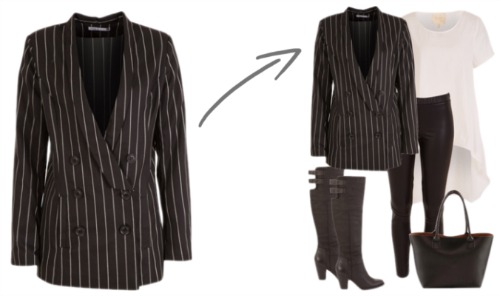 Blue beige dress: Shop now
Shirt dress with short sleeve: Shop now
Black and white wrap dress: Shop now
Top with tiny prints: Shop now
Tip: If you prefer to not show your arms, simply throw on a soft shawl or wear your favourite cardigan.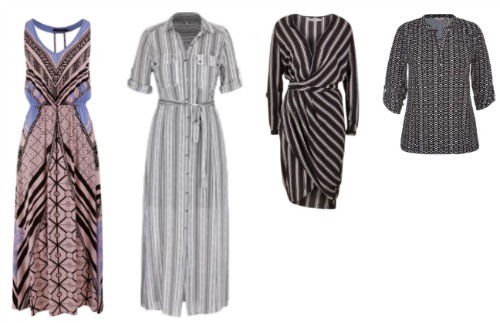 WEAR TINY PRINTS
Large prints tend to make us look larger than we are. So stick with tiny prints that also work well to camouflage the mid section if that is what you're looking to do.
CLEVER DRAPING SLIMS YOU DOWN VIRTUALLY
Use long line vests to create the illusion of a taller and slimmer you.
Get the look
Brown long vest: Shop now
Blue long vest: Shop now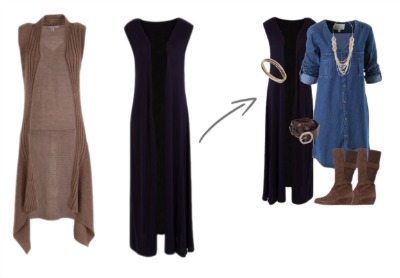 AVOID SHAPES THAT ADD BULK
Larger bust size: Those with larger bust sizes can avoid things like turtlenecks, cowl necks and ponchos if they like. These shapes only add bulk to the chest area and some people might not want that. Instead, try long-lined cardigans and V-neck blouses.
Larger lower body: Try staying away from volumising pants and skirts like maxi skirts and wide leg pants as these create the illusion of bigger volume. Stick to straight cuts and and clean lines.
PICK THE RIGHT FABRIC
Go for fabric that doesn't cling on you or cling on areas you don't wish to highlight.
TRY SLIMMING WEAR
Slimming wear can be useful if you need to make a dramatic difference for special occasions. Try these:
Get the look
Not everyone fancies slimming wear but if you're interested to try, there are so many types of slimming wear that you can experiment with: Explore & Shop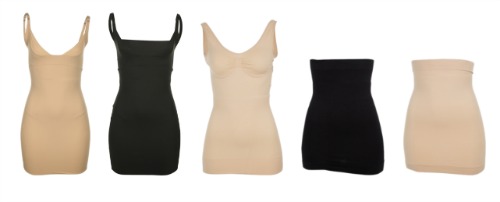 Good luck!
What is the most challenging style issue you are facing?
Comments