One of our Starts at Sixty community members has asked:
"Isn't there ANYTHING around these days that a larger sized, elderly lady can wear and look good in?"
Aileen May
Oh Aileen, I feel your frustration!  Every woman deserves to look and feel her best!
If I was you, I would start by looking at brands that cater for larger sized women.  Their cut will be better and there will be a good selection for you to choose from.
Brands that I would recommend looking at are TS14, Autograph, Belle Bird, Maggie T  and Sara to name a few.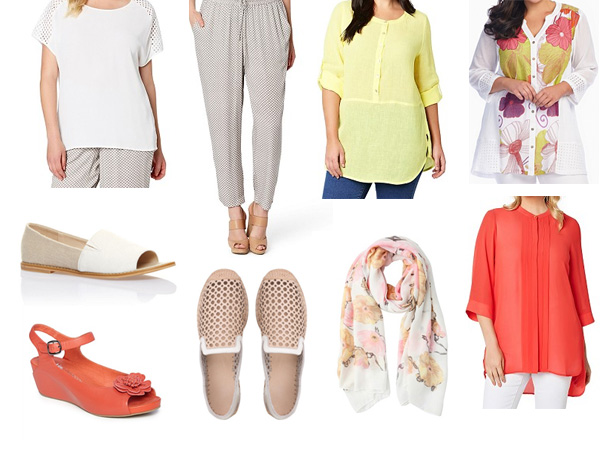 Maggie T lace trimmed shell top
Maggie T geo print pant
Maggie T Italian linen shirt
TS14 becca shirt
Maggie T pleat front blouse
Maggie T blush floral print scarf
Sara leather wide espadrille
TS14 sienna wedge
Sportscraft othea shoes
Choosing what to wear
Always go for classic shapes.  Things like a basic tee, a single breasted blazer, straight legged flat front pants, pencil skirt, shift dress, classic shirt and classic denim.  You can use accessories to keep your look current.
Go for garments that skim the body.
Wear darker colours on the parts of your body that you do not want to draw attention to.
Stick to plain colours as much as possible – particularly colours that you know flatter you.  Choose prints carefully. A classic black and white or leopard print are always in style.   A good way to wear a print is in a scarf or an overshirt.
Try to avoid
Prints which are old or too garish.  Nothing will age you faster!
Anything that clings in the wrong places is not for you.  A garment should fit you beautifully and enhance your look.
Leave overly trendy garments for the very young.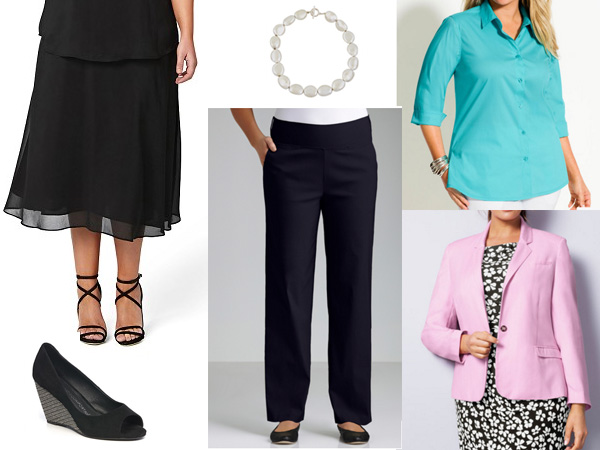 Maggie T soft skirt
Adorne polished pod necklace
Sara poplin shirt
Sara the blazer
Sara long pull-on pants
TS14 celia peep toe wedge
Aileen I hope these tips have been helpful for you and have given you some inspiration!
Do you have any tips for Aileen?  Do you have a question that you would like us to answer?
Comments