Helen Mirren's a masterclass a flattering dressing with ballerina gown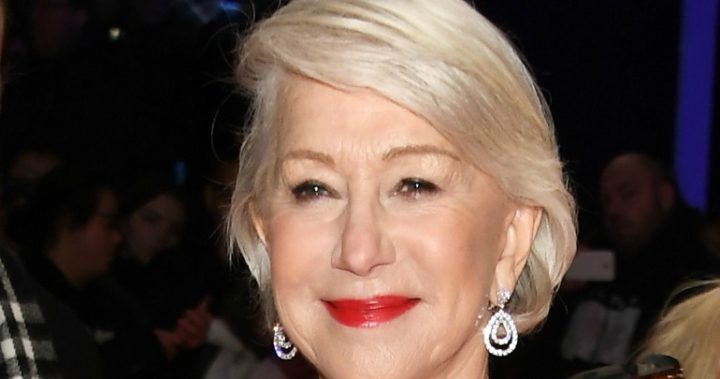 While backless, strapless and even almost-frontless red-carpet get-ups are the fodder of starlets everywhere, Helen Mirren shows that its possible to bare some skin and still keep your 'trouble spots' under cover for a modern yet classy look.
Playing up her fab cleavage and shapely shoulders, the 72-year-old wore a gorgeous ankle-length, ballerina-style frock to the Berlinale International Film Festival, and managed to look both sexy and tasteful. The veteran of many a red carpet kept her upper arms under cover as always in the dress from designer Rami Al Ali's 2016 collection, but played up her trim waist with a slim-fitting bodice, while vibrant red lipstick offset the gunmetal tone of the dress.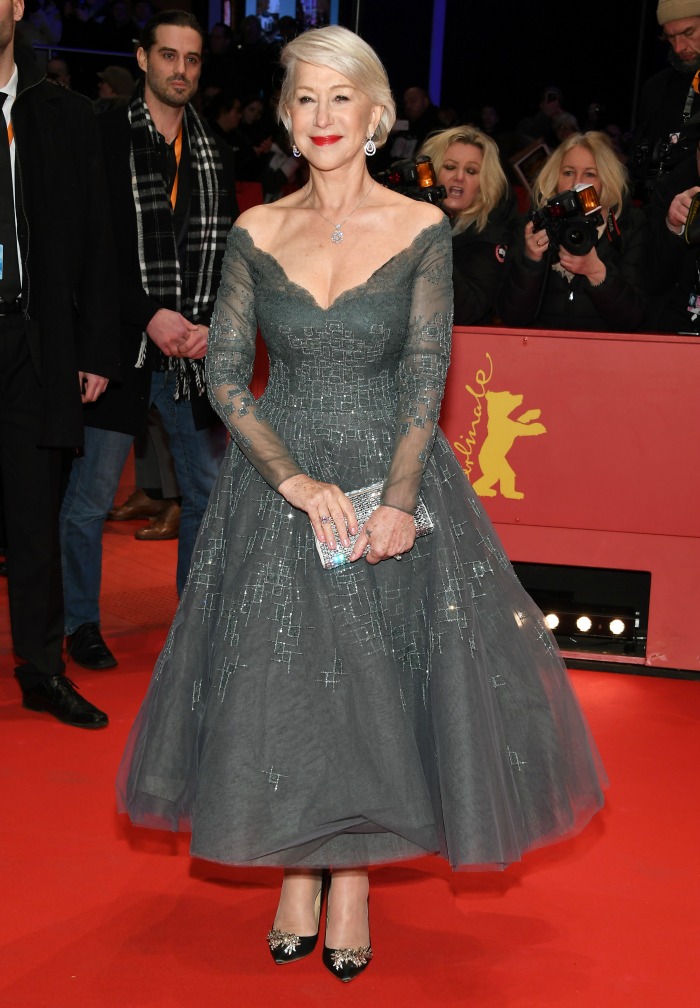 Mirren clearly knows her shoulders are one of her best features, playing them up in a recent photograph for the charity campaign Give Up Clothes for Good that aims to raise money for cancer research.
Ad. Article continues below.
A side-swept bob, jewel-embellished stilettoes and a glittery Jimmy Choo clutch and drop earrings completed the glamorous look, while avoiding being too matchy-matchy.
To be fair, Mirren seems to take high-profile dressing less seriously than many younger stars, so much so that she was happy to wear her stunning red gown on the bus to an event in Rome this week for the premiere of her new movie Winchester.
Ad. Article continues below.
She was at the Berlin event for the premiere of Isle of Dogs, an animated film by the US director Wes Anderson, who has showed before that he has a gentle yet surreal touch with animal films, delighting both adults and children with the subtly funny film Fantastic Mr Fox just three years ago. His other hits include The Darjeeling Limited and the hugely celebrated The Royal Tenenbaums and The Grand Budapest Hotel.
Ad. Article continues below.
It's likely, meanwhile, that this is just the start of plenty of premieres for Mirren in 2018. Winchester is one of four movies she has set for release this year, with Berlin, I Love You, The Nutcracker and the Four Realms and Anna still to come. She also has a TV series in its final stages.
There's no doubt more to come, too, with the actress telling the New York Daily recently that she had no intention of growing old gracefully.
"There is something sort of weird about that," she said. I mean, I want to rage into the night. I do not want to go gracefully at all."
Do you also intent to 'rage into the night' instead of gracefully slowing down in your later years?
Ad. Article continues below.