Helen Mirren, Nicole Kidman show their style as they share the red carpet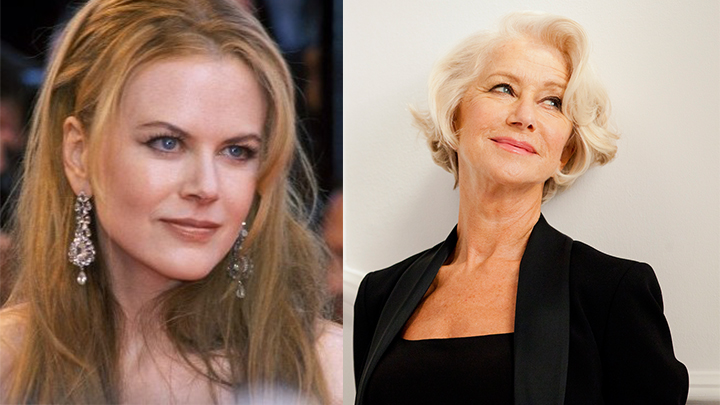 They're no stranger to the style pages of magazines, but rarely are Helen Mirren and Nicole Kidman ever photographed crossing paths.
Well, now the pair have and they both look as stylish as ever.
You might remember reading earlier this year about the actresses appearing in Pirelli's 2017 calendar together?
Read more: Helen Mirren and Nicole Kidman stun in iconic calendar
Overnight they appeared together at the red carpet launch of the calendar in Paris, photographed embracing in gorgeous gowns.
Ad. Article continues below.
Dame Helen wore a black velvet dress, with a small slit in the leg.
The dress had sparkly black sequin arms, which captured the light as she walked up the red carpet.
Ad. Article continues below.
Kidman also had some sparkle, wearing a long silver sequin gown.
The dazzling dress had cutouts underneath her arms and down her back, while it hugged her slim figure.
She styled her hair in a simple but glamorous pony tail tied low behind her head.
Ad. Article continues below.
Both actresses spoke at the event, talking about the 2017 calendar and its move towards natural beauty.
The Daily Mail reports Mirren described it as a benchmark for young women.
"My advice for young girls would be to look at the Pirelli calendar," she said.
"The reality is we live, we love, we continue, we contribute and that's the role of women."
Ad. Article continues below.
Kidman revealed husband Keith Urban preferred her without make up on.
"(It shows that) the courage to be yourself is the epitome of confidence and power," she said about the calendar.
The Pirelli calendar features photos of a number of other actresses including Julianne Moore, Charlotte Rampling, Uma Thurman and Kate Winslet, who all appear make-up free in their photos.
How great do these ladies look?! Do you love the message of the Pirelli calendar for 2017?