Goldie Hawn steps out in revealing little dress on her 71st birthday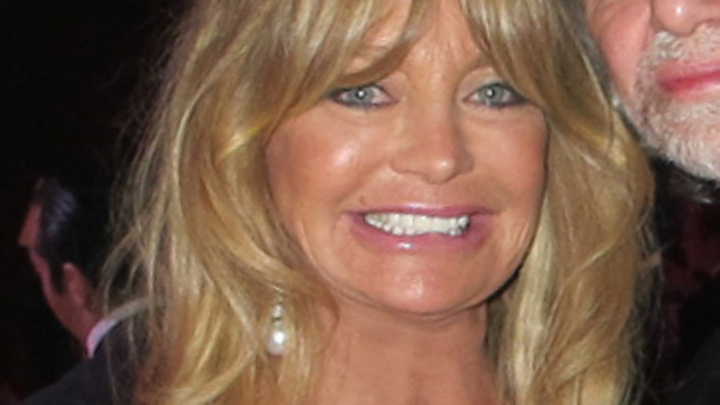 Goldie Hawn has again proven why she's one of Hollywood's golden girls.
The actress stepped out on her 71st birthday yesterday in a revealing little black dress.
The knee length strappy black dress showed off plenty of cleavage, which she accessorised with a grey coat hanging off her shoulders.
Photos on Facebook and Instagram show the glowing star celebrating with her family, including partner Kurt Russell and her three children – actress Kate Hudson, Oliver Hudson and Wyatt Russell.
Ad. Article continues below.
Read more: Goldie Hawn shows off her amazing figure in revealing dress
There was a surprise guest also, with Mariah Carey happening to be in the same restaurant as Goldie Hawn's party.
PEOPLE reports that Carey and Future sung a Happy Birthday duet for the actress.
Ad. Article continues below.
Read more: Goldie Hawn is looking hotter than ever at 70
The party happened just hours after Kate posted a touching photo on Instagram of Kurt's tribute to the family in the couple's new home.
"My Pa laid the stone for the fireplace in their new home and if you look closely he put a big heart representing Mama (and I'm gonna say him too) with four little hearts representing us kids," Kate wrote.
Ad. Article continues below.
"Some people think we are incredibly sentimental and I say DAMN RIGHT WE ARE!."
How lovely is that?!
Are you a fan of Goldie Hawn? Do you love her birthday dress?