Dress your best between seasons
Do you feel like a pretty spring bud bursting into blossom? You may have already splurged on some bright and breezy spring fashion to lift your mood as we transition to warmer days. Here in Australia's southern states, fickle between — season's weather can be challenging — warm today, cold tomorrow, unexpected showers and wind; maybe all in one day! The daily temperatures are climbing.
Say goodbye to:
polar fleece, fur and wool
UGG and knee length boots
flannelette pyjamas
warm scarves and beanies
gloves and thick tights.
But keep handy:
A couple of fine wool, or silk-and-wool singlets/camisoles. Worn under a summery top or dress the singlet/cami will keep you cosy if necessary and let you show off your pretty spring outfit. No need for a cardi or jacket.
Ad. Article continues below.
Pantihose. It may be too cool for bare legs and pantihose will add a layer and mask a multitude of blemishes. Choose control-top in either eight or fifteen denier. Move from sheer black to flesh tones and have toeless pantihose for open-toed shoes.
A wool wrap — great for travelling, evening wear and any chilly emergency. Select a fine wool weave so that it will fold and fit into your handbag.
Wool, cashmere or mohair blend sweaters in case the temperature drops. Just a small percentage of the natural fibre will do the trick. Have them in pretty pastels. On a recent between-their-seasons, trip to Europe, my fellow traveller, Jeanette, looked gorgeous in grey suede ankle boots, grey tapered pants and a pale pink, long-line wool and polyester blend sweater with a cowl neck. It was certainly on outfit to copy and I did!
Long-sleeved nightwear may still be necessary. Treat yourself to some new pyjamas or a nightgown. Let your head go and pick something outrageous. Love my friend Kay's bold floral pyjamas lavishly finished with wide frills and plenty of black lace.
Best between-season looks
Ad. Article continues below.
Dress, or skirt, and top with pantihose
Sling-back, closed toes shoes look great and a suit full of pantihose — no toes peeping. A sling-back looks more summery than a fully closed shoe
A trench coat is the coat of choice for September, October and November. Wear the collar standing up and add a touch of nonchalant style
Pants and jeans worn with a variety of tops and blouses to suit are the perfect combination. Low boots will give a contemporary edge.
Tip
When the temperature is 18C, wear jeans, boots and a shirt.
Jackets work well in spring — you can't go wrong with a leather jacket, I am giving my navy, classic-cut leather jacket quite a workout.
Try a pair of stunning evening pants when the dress code is After Five Silk, silver or gold, satin or a print could be a knockout. I am planning to wear black, lined, sequinned chiffon pants to a big bash next week. The sequins take the form of tiny white flowers dotted here and there and the hems are edged with a border of sequins, which adds weight and allows the pants to drape beautifully. I will team with black patent high heels, a wide patent belt, a plain black close-fitting T-shirt with three quarter sleeves to mask upper arms and will add a touch of colour with my favourite red and pink Paloma Picasso design necklace — quite a large piece.
Stop press
Talking three quarter sleeves and masking flabby upper arms, did you notice a mega amount of elegant and casual fashion with three quarter sleeves in the latest Ezibuy catalogue? I ordered the lace-sleeved Henley T-shirt.
Ad. Article continues below.
Fashion trends for spring
The sleeveless hip-length vest or full length coat in leather or fabric. Great with either a skirt or pants. Excellent over a one-colour outfit with a polo neck.
The exposed shoulder — this is going to be everywhere and we of a certain age will be thrilled. A fashion look that suits us! Hides the inner arms and shows off the shoulder. The entire upper arm and shoulder may be exposed or just a small peep of shoulder, perhaps a slit in the three quarter or long sleeve.
Lace-up shoes in all manner of designs. Punch patterned brogues, cut-out styles, elegant leather sneakers will be the go. I have my eye on a cream cut-out style with a platform sole and a tiny shoe lace.
Colour of the season will be champagne; peachy, pale, but not pink. A very flattering shade and will enhance 150 shades of grey! Looks wonderful with white. Team with silver and shine!
Ad. Article continues below.
The timeless denim skirt will star and we love its versatility. Dress it up or down with silk, satin, cotton or knit. Ankle boots?
Sparkle amongst the spring blossom in Australia's southern states and whether you prefer elegant classics, casual or ultra — feminine fashion, factor in the weather forecast and remember your umbrella.
What will you be wearing in the coming months? Is there an item in your wardrobe that is your 'go to' item? Tell us your favourite fashion era.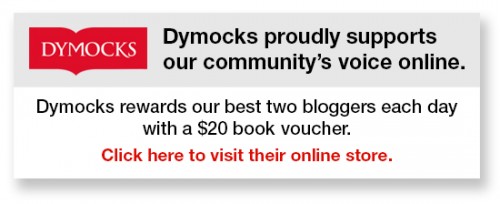 To write for Starts at 60 and potentially win a $20 voucher, send your articles to our Community Editor here.