Silky soft yet super cool: Bamboo is THE product to own right now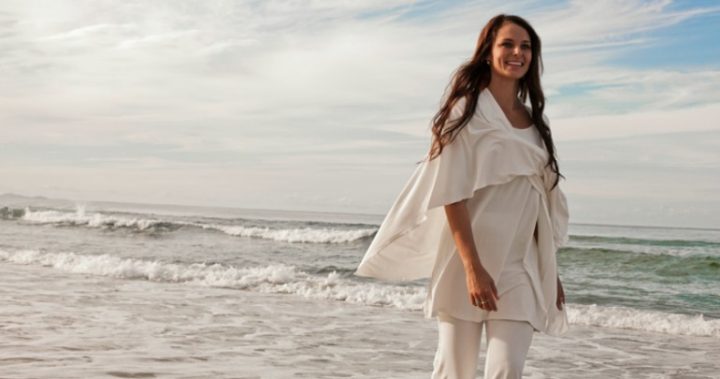 One of the most hottest trends right now is something you've more than likely very familiar with. In fact, you've probably got elements of it already in your home, wardrobe, or maybe even growing outside in your garden. The hot product is bamboo.
Bamboo is technically a grass and is one of the planet's most sustainable resources. But it's not just for those thinking green – it's actually a superbly versatile product that looks fabulous no matter how you use it. That's why it has so many great uses, from clothing to decor.
Decorate
Bamboo is often associated with going on holiday to a exotic location. So what's more relaxing than using bamboo in features around your home? You don't even need to spend a fortune to get some bamboo touches. Kmart has added fab fun (and also extremely affordable)  bamboo homewares to its latest range, such as a bath caddy, laundry rack, step stool, shoe rack, and laundry hamper.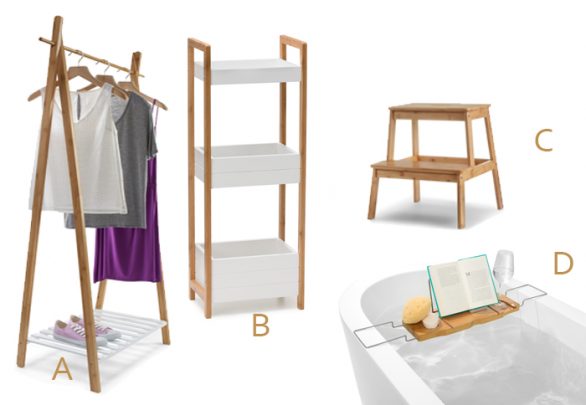 Renovate
Bamboo has also become a major player when it comes to flooring trends. It's not just because it offers a stunning wooden-floor effect – it's also a strong alternative to timber that is scratch-resistant. It even comes in a diverse range of colours.
Ad. Article continues below.
Style
Bamboo is taking over the wardrobe. If you haven't tried it because you think it might feel rough or scratchy, think again – it actually feels more like silk. It also breathes well, wicks moisture away from the skin and is long lasting. Its fans say its a top option for those who're experiencing hot flushes!
Not only can you buy a range of bamboo socks and jocks, there are entire fashion ranges devoted to the fabric.
From the mid-sleeve tunic in cream (top of the page) to this bamboo wrap (below) in charcoal and cream, all part of the range available from Bodypeace Bamboo Clothing, it's an elegant but casual look that works in everything from sleepwear to active wear to everyday style.
Ad. Article continues below.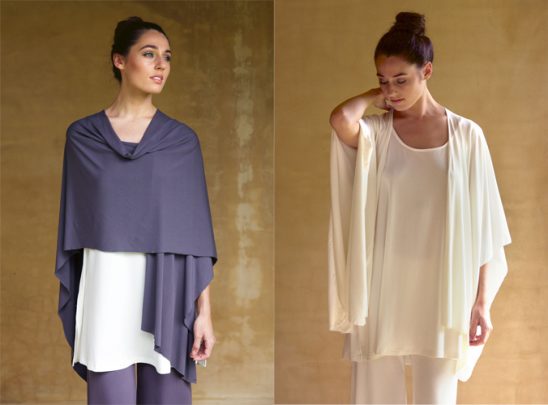 Bodypeace Bamboo Clothing
Nourishing Wrap in Charcoal and Cream RRP $99.95, are both pictured with the Straight Leg Pant $99.95 
and the A-Line Singlet $59.95.
Ad. Article continues below.
Bag it
The bamboo bag has become THE big thing in fashion – just as it was in the 1970s! –  with a lot of the trend dating back to vintage styles.
Keep an eye out in your local op-shops for some of these treasures, but don't forget to dig through your own cupboards in case you have some old bamboo gems stashed away. Look for both bamboo handles or a complete bamboo creation for a bargain way to be on trend without even trying.
Have you had bamboo products over the years? What has been your favourite?