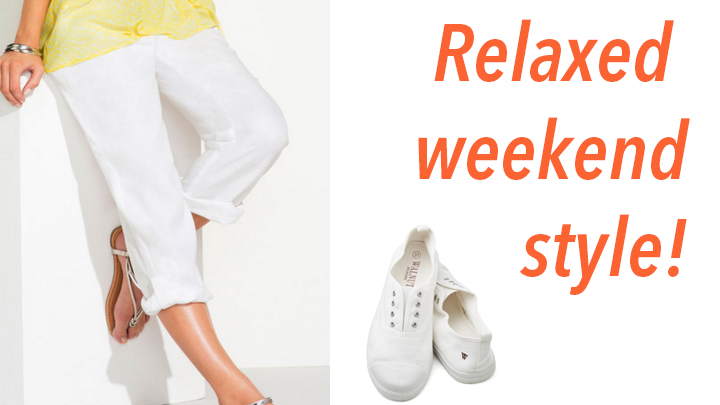 When you are off-duty, it doesn't mean that you should be off style-duty too.  Growing up, my mother always had clothes for around-the-house and there were some rather unusual combinations to say the least!
You can be dressed in a relaxed and comfortable way and still look fabulous in my opinion-  it needn't be daggy old house clothes.!   Besides you never know when you might have to nick down to the shops or have somebody drop-in for a visit!
Tell me what you think of these three looks!  Would you wear them and what is your favourite?
Nothing beats a t-shirt and denim.  Always comfortable and always stylish.  This loose t-shirt style is beautifully cool to wear and the 7/8 pants look great in a cute spot print.  I love wearing plimsoles lately – they are so easy to wear!  Accessorize with your favourite necklace.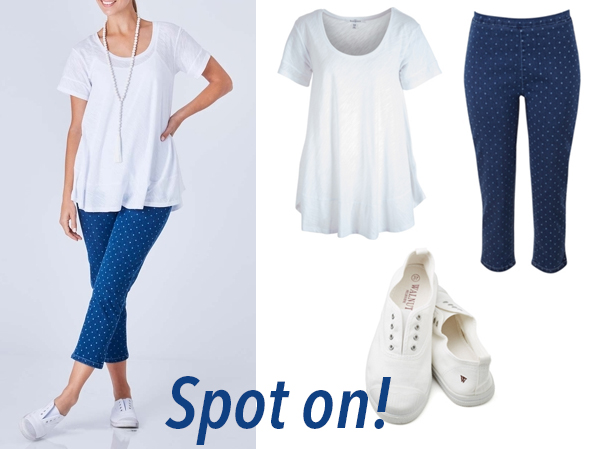 Birdkeepers the swing tee
Vassalli spot pull-on denim pant
Walnut euro elastic plimsoles
I don't know about you, but I love to spend time gardening!  I always like to protect my skin with a sun hat and a long-sleeved shirt with a collar.   As you can see I have stuck with a blue palette  – but why not add a bit of fun colour to your look to add a bit of interest?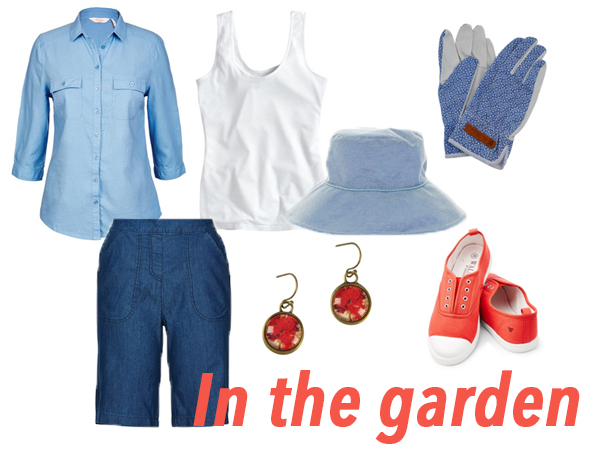 Millers button pocket shirt
Capture tank
Millers knee-length chambray shirt
Outliving gardening gloves
Sportscraft ava bucket hat
Walnut euro elastic plimsole
Nest of Pambula tree drop earrings
Keep it cool and loose on a scorching hot day!  Choose a strappy or sleeveless top with linen pants.  For accessories I keep it to a bare minimum with some lightweight earrings as I find when it is really hot I don't like to wear a necklace.  Birkenstocks and other slip-on styles are a great choice of footwear for around the house.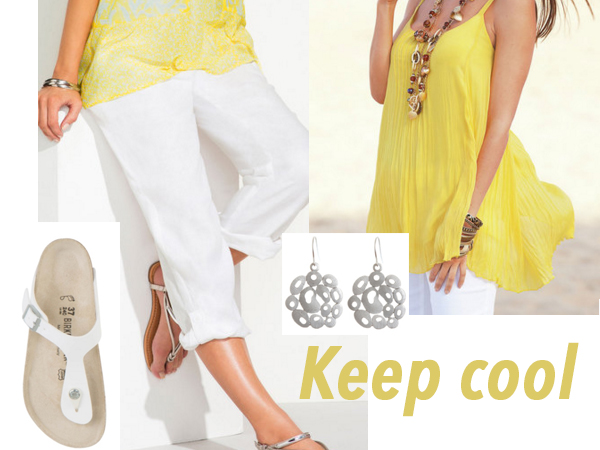 Capture linen pull-on crop
Together swing top
Birkenstock gizeh thong
Bec Stern bubble earrings
Comments