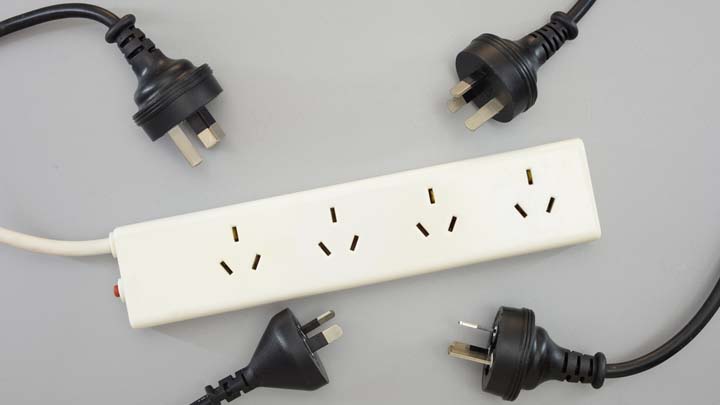 Have you ever been plugging in an appliance and wondered why some have two prongs and some have three?
Well, there's a good reason. You may have heard the third prong actually helps safety, but if this is so, why are toasters and similar appliances often without a ground prong, when low-voltage devices (like Apple laptop cords) often do have them?
I
f there is no ground prong, c
harge builds up on the metal chassis. When you touch your appliance, it can suddenly bite you. This is called electrical discharge and it goes from the appliance, through you, and into the ground.
In extreme cases, some electrical parts inside the appliance might come into contact with the external chassis. This is even more dangerous, because this could happen to household-voltage appliances (110V or 220V)
Now, why do some appliances have a ground prong, and some don't? To find out the answer, have a look at the electrical labels of your appliance. Do you see different symbols, such as the "CE" mark? These are are safety certifications that allow your appliance to be sold in particular countries.

IEC Protection Class I
Appliances with this symbol require a ground prong.
IEC Protection Class II
Appliances with this symbol do not require a ground prong, because they are "double-insulated", meaning the plastic has an extra coating to avoid electric shock.

In Australia, New Zealand, Fiji and Papua New Guinea, the flat pins in a V-shape plus the vertical pin represent Active (left pin), Neutral (right pin) and Earth (vertical pin).There are unearthed versions of the plug used with this outlet that have the two flat inverted V-aligned pins, without the Earthing pin. To sum it up, these plugs are only to be used for devices where other safety standards are in use (e.g. double insulation).
So if you buy a cheap cord or plug, make sure it has either three prongs or don't buy it at all – it mightn't be made to the same standards as those with three prongs.
Share your thoughts below.
Comments