Simple tip to help you do up a bracelet on your own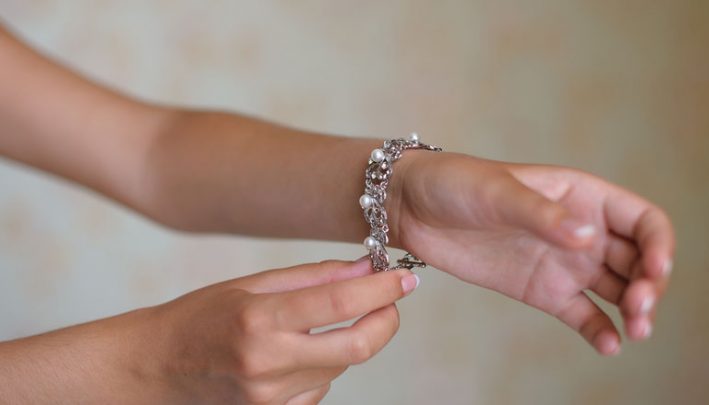 It seems like a simple tip, but it's a really useful one.  Ever been stuck on your own trying to put on a bracelet with some frustration.  You know the drill… 
 Usually the first point of call is to lay the bracelet down, put your wrist over it, pull up one side and then as you go to pull up the other one side falls. Here starts the vicious cycle of pulling up one side and then the other over and over again hoping, for some unknown reason, that the next time you do it the other side will stay.
Frustration when putting on a bracelet is a real one! Luckily the internet has, once again, saved the day. And once again we can't believe we didn't think of this genius hack earlier.
All you need is a paperclip and you're on your way.
Fold the paper clip out so it's in an S shape.
Lay your bracelet on a flat surface and place your wrist over it.
Hook one side of the paperclip through the non-clasp side of the bracelet.
Hold the paperclip up with your thumb and index finger.
Bring the clasp up to the other side and you can easily clip it on.
Ad. Article continues below.
Seriously it is that easy! A paperclip will now be permanent feature in my jewellery box.  
Will you try it?