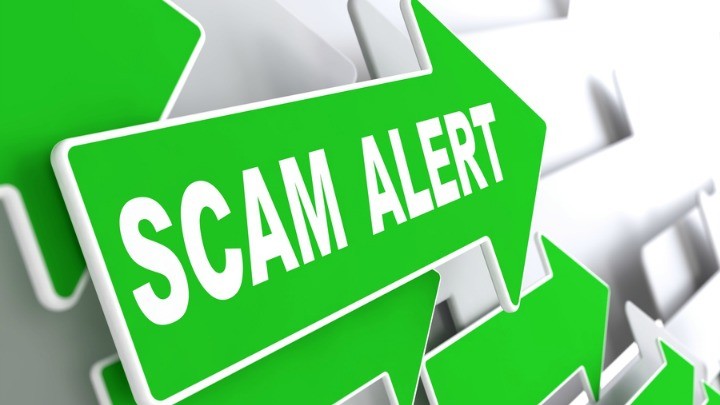 Woolworths has urged customers to keep an eye out for a convincing email that is, in fact, a phishing scam.
A customer posted a screenshot of the email she received on Facebook; it is purportedly a customer service survey, and a reward is offered for those who fill it out.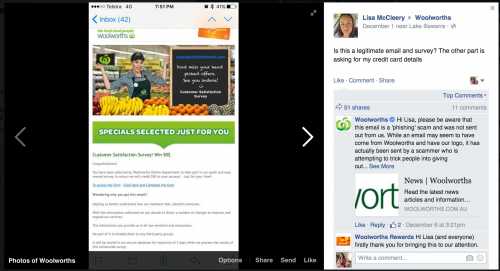 The email, which the supermarket has confirmed was not sent by Woolworths espite bearing the Woolies logo and a photo of an employee, offered the reward of $50 for completing a "quick and easy survey".
The customer is told they were selected for the survey by the "Woolworths Online Department".
If the recipient clicks on the link, they will go to a screen asking for their full name, address and credit card details.
On Facebook, Woolworths has urged, "Please be sure not to reply to this email or click on any links."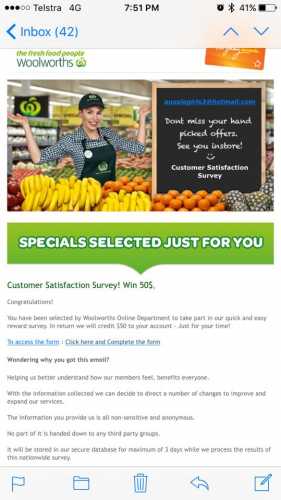 A spokesperson for Woolworths told SmartCompany, "Woolworths will never ask our customers for their personal or banking details in unsolicited communications and customers should always contact our customer service centre … if they have any concerns".
To spot a fake email, look for generic greetings rather than personalised emails, check all spelling and logos to make sure they're correct, and never ever provide credit card details after you have clicked through from an email.
When in doubt, contact the business the email is supposed to have come from via Facebook or their customer service number and help stop scammers in their tracks.
Have you ever received a suspicious email? How did you know it was fake? Share your stories so others can learn!
Comments