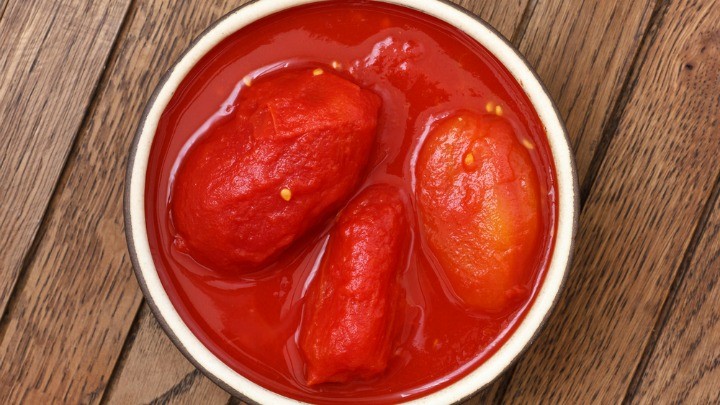 Do you buy Australian-grown tomatoes or the cheaper imported versions? If it's the latter, then you soon might find your cheap tomatoes are not as cheap as they used to be.
Last year the Anti-Dumping Commission (ADC) found that imported processed tomatoes from two Italian companies are being illegally "dumped" in Australia at cheap prices that undermine the local market. A previous investigation by the ADC found that 103 out of 105 Italian tomato exporters were found to be dumping.
The two companies, Feger and La Doria, together make up around half the imported Italian tomatoes in Australia and appear on our shelves in private label cans in supermarkets, and also as branded products. They can be as cheap as 80 cents per tin.
SPC Ardmona's Australian-grown tinned tomatoes sell for $1.20 per can.
Anti-Dumping Commission findings have determined that 105 Italian tomato producers have been illegally dumping products into Australia. Keep making the right choice with Ardmona #buyhomegrown

Posted by Ardmona on Friday, December 18, 2015
The ADC found that "The illegal dumping of tomato products has resulted in material damage to SPC including reduced margins and declining profitability. SPC has struggled to compete on price with these heavily subsidised dumped Italian tomatoes."
The Commissioner has recommended that these companies be hit with an additional import tax, which will increase prices 7 per cent. However, according to The Australian, the Italian government has mounted a "fierce campaign" against the tax, warning the Australian government of a "harsh reaction" to any jump in tomato tariffs, including blocking or disrupting the start of long-awaited free-trade negotiations between Australia and the European Union.
SPC chief executive Reg Weine says Australians need to think more about where their food comes from and decide whether they want cheap imports or homegrown.
"How many consumers realise that cheap Chinese tomato paste is often used to bulk up and cheapen Italian product, or that our Italian competitors are using migrant labour to pick their fruit and often paying them as little as € 3 ($4.50) an hour?," Mr Weine asks.
Do you choose Australian grown or imported tomatoes? Do you think it's fair for Australian consumers to pay more for cheap tinned tomatoes?
Comments