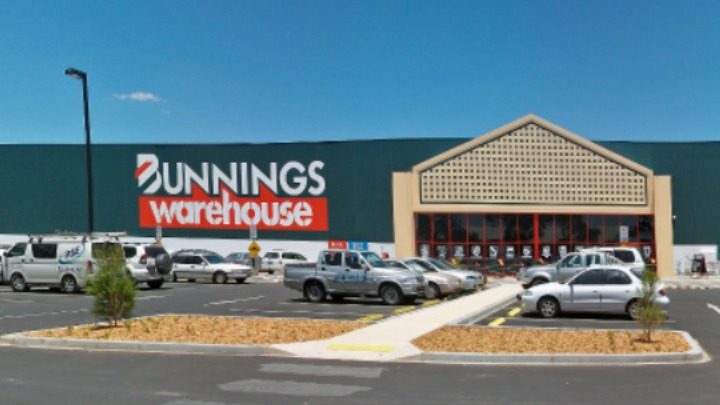 We may look back and remember January 2016 as the month that Bunnings took over the world – or it might just feel that way!
With yesterday's surprise announcement by Woolworths that the corporation would shed all its 63 Masters Home Improvements and Home Timber and Hardware stores across the nation, the ACCC is considering whether Bunnings could step in and buy the lot.
The New Daily today reports that the ACCC confirmed Masters could be bought by Bunnings, but only under a very specific set of circumstances. The Competition Commission could not let Wesfamers, which owns Coles and Bunnings, "swallow the lot" as that would significantly reduce competition in the hardware category.
However it would most likely okay Bunnings buying those Masters sites that are nowhere near to an Bunnings.
At the moment, Woolworths has to buy out the company with which it shares a joint venture on Masters and will then try to sell the whole business. If no one steps up to buy it, however, and the whole chain faces closure, then the ACCC could consider allowing Bunnings to add the 63 Masters stores to its existing 324 outlets, as closure of Masters would equal a significant reduction in competition.
So would Bunnings want to buy Masters? Last year Wesfarmers CEO Richard Goyder indicated that it wasn't completely out of the question. In October he said, "I'd say present the economic case for doing it. But our operating assumption is Masters continues to operate and improves itself. If that (situation) changes then, you know, we'll have a look at it, but any investment we make, particularly an investment of that sort of size, has got to get past (chief financial officer Terry Bowen), then me."
For Bunnings, it's been a good week. In addition to the impending end of its only major rival, the chain has reportedly paid $705 million for British hardware group Homebase and will soon introduce the Bunnings brand to the Brits.
Over the next five years it will spend over $1 billion refurbishing and rolling out its Bunnings brand through the group's 265 stores in the UK and Ireland, The New Daily reports.
Do you love or loathe Bunnings? Would you be happy to see more stores opening near you?
Comments