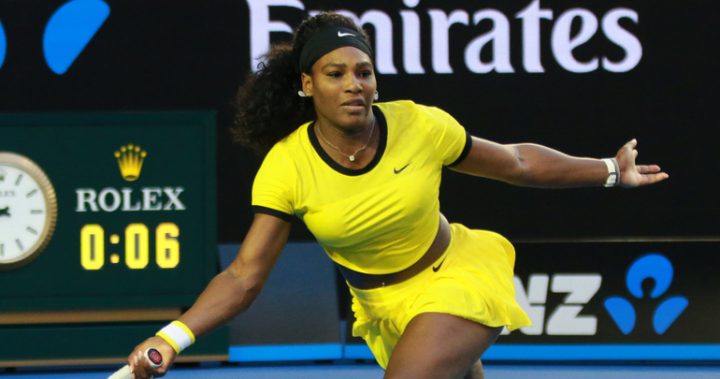 There is no doubt that tennis legend Serena Williams will go down as one of the greatest tennis players of all time. Her Australian Open win over her sister marked her 23rd Grand Slam and her seventh time winning the Australian tournament.
Taking to the social media site SnapChat today, Serena has announced that her and her fiance, tech giant Alexis Ohanian, are expecting their first child. In the post, Serena posted that she was 20 weeks pregnant. It didn't take many long to do the math and figure out that Serena was pregnant when she did not drop one set during the Australian Open.
Serena Williams won the Australian open match whilst being pregnant. And I can't even bend over and touch my toes

— Lows (@lowri_rees_owen) April 19, 2017
Serena Williams won a grand slam while she was pregnant, every man's excuse would be "BUT IT WAS TWO AGAINST ONE" 😂😂

— t a l l i e (@TallieSaiyan) April 19, 2017
This explains why Serena Williams said she was jetlagged and not feeling great at the Aus Open. Didn't drop a set, won it, while pregnant!

— Jacqui Reed (@JacquiReed10) April 19, 2017
While many were quick to offer their congratulations to the tennis ace, there was one user looking to the future.
Can't wait for 53-year old Serena and her kid to win the 2034 Wimbledon doubles title (mixed doubles if its a boy)

— Rodger Sherman (@rodger_sherman) April 19, 2017
Wonderful news for Serena and Alexis. Serena will be taking time away from the courts to start her family.
What do you think of Serena winning the Australian Open while pregnant? Do you think Serena will go down as one of the greatest tennis players of all time?
Comments