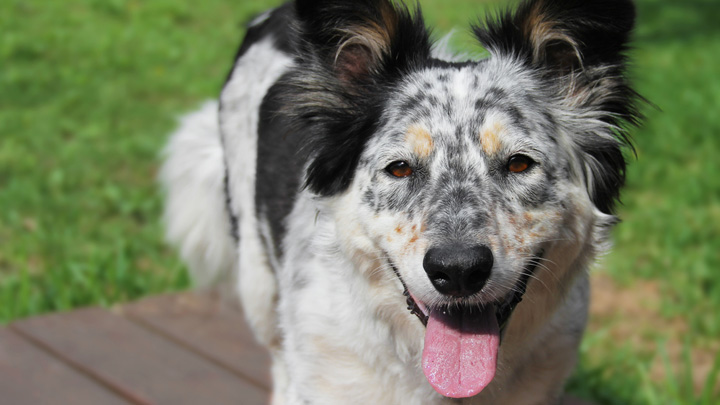 We all know it's been so hot lately but there might be a furry friend we haven't considered as much as we should, and now the RSPCA has issued a desperate plea to the general public and pet owners.
According to an urgent press release, in the last week RSPCA Qld has received 30 calls linked to heat stress fears for dogs left in cars and backyards. These calls come just days after the death of one dog in a car in Cairns 10 days ago, signalling that people are just not getting the message. 
"It's very, very frustrating," said RSPCA Qld spokesperson Michael Beatty. "Despite all the warnings people continue to forget or just ignore them. The media have been hugely cooperative in getting the message out there so we just can't comprehend why we're continuing to receive this number of reports".
"People simply have to be aware of the dangers. If it's 30 degrees outside, the temperature inside a car can potentially rise to well over forty degrees in less than five minutes. We tested a light coloured sedan and the temperature rose to 57 degrees in twelve minutes. Any animal left inside would have been dead."
Dogs left in backyards can also be in danger. 
"A dog can survive for days without food, but in these temperatures, if they don't have shade or can't reach water they'll die," continued Mr Beatty. "A rope or a chain can easily become entangled in furniture or plants and that can be fatal. It's far better to make the yard or courtyard secure and then it won't be necessary to tether the dog in the first place. We would also recommend that there are at least two to three containers of water in case one gets knocked over"       
Exercising dogs in the middle of the day can also be dangerous at this time of the year. They tend to overheat very quickly and once their temperature rises above forty degrees they can die.
"If a dog is suffering from heat stress it's imperative to get its temperature down as quickly as possible", Mr Beatty said.
Tell us, will you be making some changes when it comes to your dog?
Comments