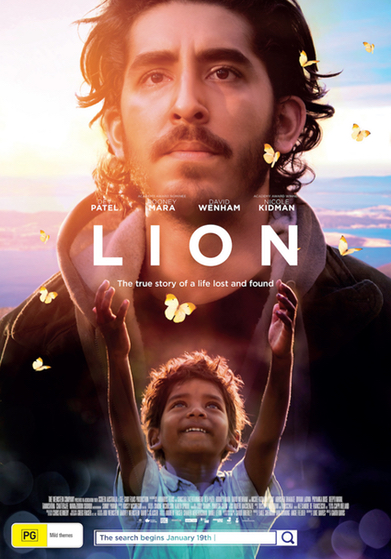 LION is based on the true story of Indian-born Australian businessman Saroo Brierley, as told in his 2014 book "A Long Way Home".  The first half of LION is a beautifully slow-paced recreation of the life of a street urchin in India.
5-year-old Saroo (Sunny Pawar) and his older brother Guddu work hard to feed themselves and support their mother. They are from a very poor family living in a neighbourhood of the city of Khandwa, India. Saroo's mother, Kamla is a single parent who works moving rocks at construction sites. Daily the two boys travel the local trains finding work – usually by stealing and selling coal from passing trains.  When Guddu announces late one night that he's going to take the train to a nearby city to get temporary work moving bales of hay, Saroo convinces Guddu to let him come along.
When the boys arrive at their destination and get off the train, Saroo is so tired that Guddu lays him down on a bench to sleep while Guddu goes to see about the job. Before Guddu can get back, Saroo accidentally wanders onto another train where he gets locked in one of the unoccupied cars and is unable to get out until the train stops at the end of the line in Calcutta.  He is so far from home that the locals speak a different dialect, even with the help of a translator, Saroo can't tell anyone exactly where he is from.
Ad. Article continues below.
After living with other homeless children for a few days and escaping some possibly treacherous situations, he is taken to a centre for missing children. After exhausting every effort to find where Saroo belongs, the centre allows him to be adopted by a Tasmanian couple, Sue Brierley (Nicole Kidman) and her husband, John (David Wenham). John and Sue are loving parents who soon also adopt another Indian boy named Mantosh.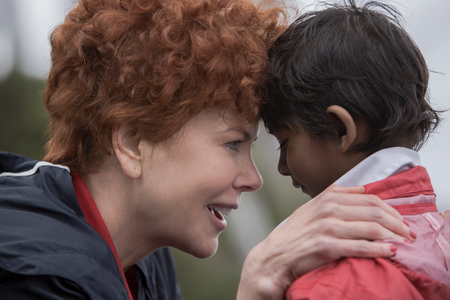 As an adult, Saroo (now played by Dev Patel – "Slumdog Millionaire") begins a search for his original family. He doesn't want to hurt the Brierleys, but he agonises over what the past 25 years must have been like for his Indian family, especially for his birth mother and for Guddu. Training for a career in hotel management, he falls in love with Lucy (Rooney Mara) who is understanding of Saroo's emotional need to find his family but is irritated by his growing fixation with a search that has virtually no chance of success.
With the help of Google maps, he attempts to find his mother in the little town whose name he barely knew. His amazing story is true, a document to what it means to be persistent.   The ending is bittersweet, but at the same time, it will inspire you. The fact that this is based on a true story is unbelievable.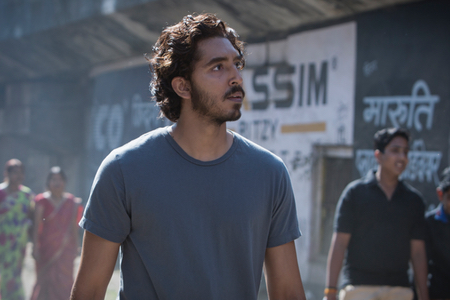 Ad. Article continues below.
I'm not usually a Nicole Kidman fan, but in this, she delivers one of her best performances.  The scene where she tells her story as to why she wanted to adopt Saroo is beautiful. Sunny Pawar as the 5year-old Saroo is breathtakingly good – considering he had NO acting experience.
Go!!! And bring a whole box of tissues! One of the best movies I've seen in years.
Footage at the end shows the real Saroo, his adoptive mother, and his Indian mother all meeting in India. 
ROKS RATINGS:  ABSOLUTELY 5/5 … A FULL BOTTLE OF BUBBLY