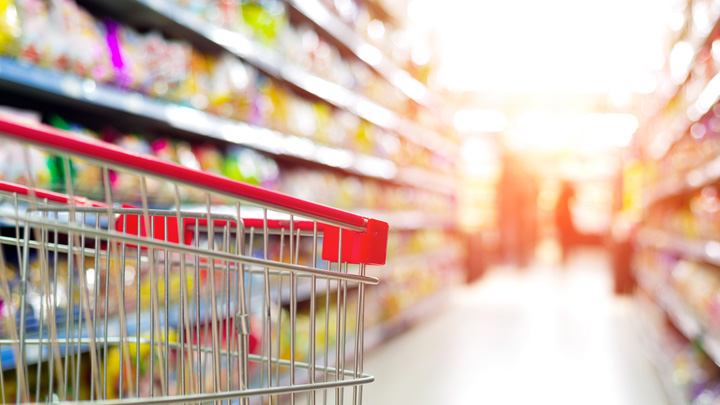 You might remember the huge uproar last week's Tim Tam shortage created – it just goes to show how much Australians really love their iconic brands. But how do we really?
According to the homeheaven.com.au Home Awards, there are 47 winning products that we cannot live without.
Both indispensable and irreplaceable, all the items on the list were voted for by Aussies who know what they want and won't compromise.
There are some things we are willing to budge on, which is clearly shown in Aldi's success in the private label sector, however we have some particular items we love and always will.
Take a look at the list below of the main products we love:
Cleaning
Dishwashing liquid: Morning Fresh Dishwashing Liquid Original Fresh
Multipurpose cleaner: Ajax Spray n Wipe Apple and Citrus
Vacuum: Dyson V6
Cleaning Cloth: Chux Robuste
Laundry 
Liquid detergent: Cold Power Regular Liquid
Powder detergent: Vanish Napisan Plus Powder
Foods
Baking product: McKenzies Baking Powder
Pantry staple: Ardmona chopped Australian Vine Ripened Tomatoes
Sweet treat: M&Ms Peanut
Breakfast cereal/product: Uncle Tobys Oats Quick
Quick meals/meal bases: McCormick slow-cooker recipe bases
Best dairy products: Cracker Barrel Extra Sharp Cheddar Cheese
Spices and Seasonings: Masterfoods All Purpose Seasoning
Sauces and Gravies: Gravox Traditional Gravy (Canister)
Chutneys and Jams: Beerenberg Blackberry Jam
Deli goods: Hans Country Fresh Oven Baked Leg Ham
Best instant coffee: Moccona Cafe Moments Cappuccino
Best roasted coffee: Lavazza Qualita Oro
Hot beverages: Milo
Cold beverages: Schweppes Lemonade
Best baked goods: Tip Top Cafe Raisin Toast
Best frozen food: I&J Crispy Battered Fish with Lemon
What do you think? Did your favourite products win?
Comments