Terri Irwin opens up about her love life after Steve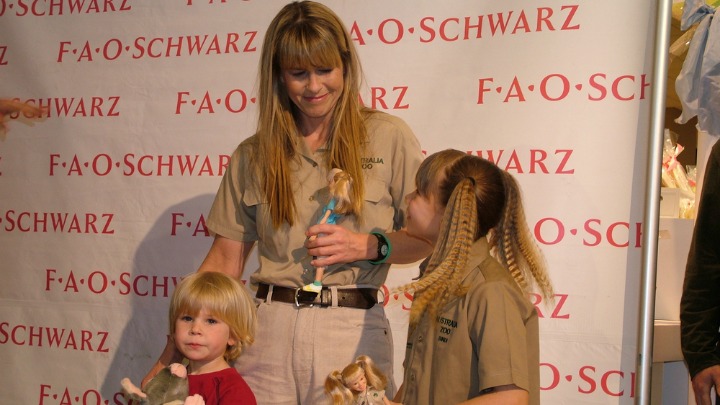 Losing a loved one is never easy, and when young children are involved you have to be strong for more than just yourself. Terri Irwin, famed wife of Australia's Crocodile Hunter, Steve Irwin, was left picking up the pieces when her husband met and untimely death almost 10 years ago.
Ad. Article continues below.
Terri says she got on with raising their two children — Bindi and Robert — and worked extra hard to carry on The Crocodile Hunter legacy, championing wildlife conservation. Learning how to lived without a loved one by your side is tough, Terri knows.
Speaking with The Weekly, Terri has opened up about her personal life after Steve died and reveals that when it came to putting herself out there in pursuit of love again she had to first acknowledge that it was unlikely her experience would be anything like what she and Steve shared.
"I haven't been on a single date since Steve died," the 52-year-old wildlife warrior says. "If I hadn't met Steve, I probably would never have married, because I wasn't looking for love when I met him. What we had was incredible."
She told ET that the reason she's not dating is because she's already had her "happily ever after".
"I still feel immense love and loyalty to Steve. And I've got great kids, I've got a very full life, and while I'm lonely for Steve, I'm not a lonely person," Terri says.
Have you ever lost a loved one? How did it change you? Can you relate to Terri?