Study finds men whose wives don't change surname 'less powerful'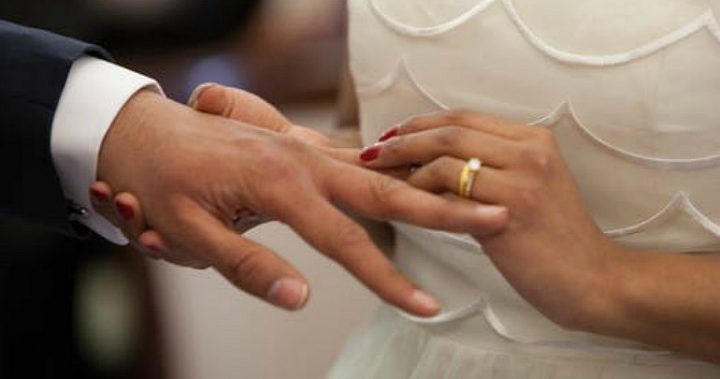 Changing your surname after marriage has become a widespread tradition for women across the world, going back centuries.
But while the majority of Australian women still choose to take their husband's name when they walk down the aisle, many more are now opting to keep their own – and new research claims it could be affecting the way a man's "masculinity" is perceived by others.
According to University of Nevada researcher Rachael Robnett, marital name changing can affect the way a man's personality is regarded – and it is actually an indication of "the amount of power he holds in the relationship".
Robnett carried out three studies in the US and UK, surveying 355 people, and found a name change can affect the man's "power, status and masculinity", the Sydney Morning Herald reports.
The research, published in Springer's journal Sex Roles, draws a direct link between marital name-changing and public perceptions of men.
Ad. Article continues below.
"When a woman chooses not to take her husband's surname after marriage, people perceive her husband as being higher in traits related to femininity and lower in traits related to masculinity. He is also perceived as having less power in the relationship," Robnett wrote.
The first two studies found people use more "expressive" terms when describing a man whose wife has chosen to keen her own name after marrying. It also found men are perceived as holding "less power" in the relationship.
Meanwhile the third study claimed people who can be described as "hostile sexists" react more strongly to a woman keeping her own name after marriage, and they "were particularly likely to rate a man as lower in power", wrote Robnett.
Changing your marital name undoubtedly has strong advantages, particularly if a couple choose to start a family together – meaning their children share the same name with their parents.
However, certainly in recent years, the tradition has come under scrutiny in feminist debates, with some even claiming it can mean a woman loses her identity.
What do you think? Did you or your partner change your name when you married? If given the chance, would you change your decision now?