Should parents pay for their child's wedding?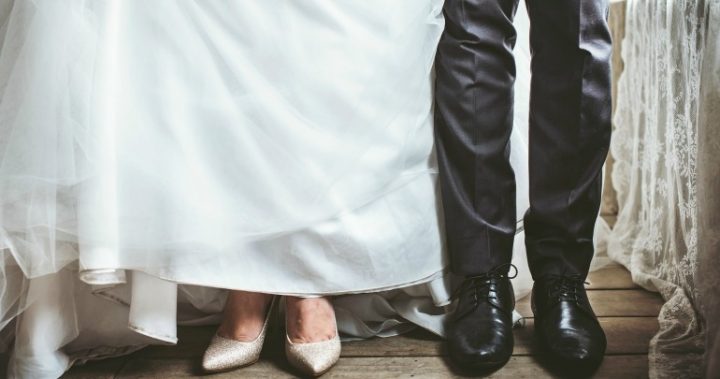 Weddings are an expensive affair, and when it comes to the wedding budget, there's definitely some confusion about who should pay. 
Traditionally, the bride's parents paid for the wedding and the groom's parents paid for the rehearsal dinner, but these days, as a parent, are you expected to cough up the cash?
Nowadays, anything goes when it come to paying for a child's wedding. The wedding costs are usually split in-half between both families, and sometimes the bride and groom contribute, especially if they're older and have been working for a while. 
According to The Knot 2016 Real Weddings Study, on average, 45 per cent of the wedding is paid for by the bride's parents, 42 per cent is paid for by the bride and groom and 12 per cent is paid for by the groom's parents. 
In the same year, 10 per cent of couples paid for the wedding entirely by themselves, and eight per cent of couples didn't contribute to the wedding budget at all. 
Ad. Article continues below.
In certain cultures, it's expected that both sides will pay for the wedding, especially if they're planning to invite extended family and friends. 
But, weddings are a lot more expensive than what they were 40 years ago. As an example, a 1974 wedding that cost $2,095, would now in fact cost $47,286, BuzzFeed reported.  
And, according to Bride to Be Magazine, on average, Australian couples spent, a ridiculous $65,482, in 2015 for their wedding, which is a lot of money for an event.
Majority of parents are happy to contribute or pay for the wedding, however if their child wants something that's over the parents budget, then they can pay, seems fair? 
One user wrote on the forum, Circle of Mums: "We payed for the majority of the wedding, because we felt it was our responsibility. However our daughter payed for some things that she wanted that weren't in our budget." While another added: "I know if I did it over again, I would have refused their help, as my parents really played up the "we're paying, so we decide" card."
However, the general agreement seems to be that if you're in a position to contribute, you should regardless. But, a parent should never put themselves at risk financially to pay for a child's wedding, and it's unlikely that the bride or groom would want to see their parents struggle. 
What do you think? Should parents pay for their child's wedding? Did you pay for your child's wedding?