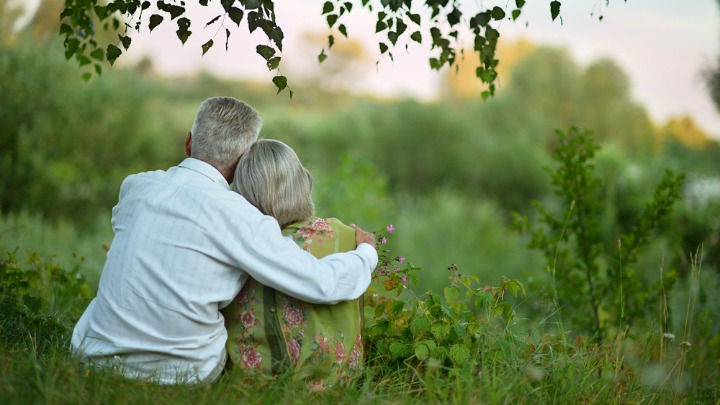 Everyone with children will have to go through this at some point of their life – saying goodbye.
Some of you might have already experience this heartache when your kids leave the house to go and study or just when they leave your nest to start their own nest.
"No matter how long they've been out of the nest, no matter how happy they are, no matter how I prepare myself, no matter how much I write about it – I can't seem to keep myself from being head-over-heels depressed every time I have to say good-bye to my young adult offspring," said Veronica of Gypsy Nester.
"One would think I'd be used to good-byes by now. Or that I've somehow figured out how to prepare for the letdown. After all, the kids are all finished with college and it's been over six years since we've had a full time, live-in offspring."
"Having to let go from those good-bye hugs at the airport is literally physically challenging. I feel like I've just run a marathon (okay, I've never actually run a marathon, but it looks really difficult). I can't catch my breath, there's a tightening in my chest and exhaustion soon sets in," said Veronica.
Apart from missing them when they are away, some parents feel a very real sense of grief and loss and a lack of purpose or control.
Writer Ruth Hardy said, because having a child leave home to go to university is regarded as a measure of success – a sign that you have prepared them for the world – the downsides are often not adequately acknowledged. Parents are told dismissively to buck up, get a hobby or a cat and start seeing friends more – but "empty nest syndrome" can hard to cope with.
The empty nest syndrome is not only applicable to stay-at-home mothers, who have built their life around their children. Ms Hardy said, in reality, it can affect any kind of parent, whether you have a separate career or not.
Lillian Little said, "I thought I would never suffer from empty nest syndrome – I'm a college professor with a PhD – I thought only pathetic women with no life beyond their kids had no problem with this." But Little was afflicted by a sense of "life-altering loss".
The hardest part of having an empty nest is not physical separation but realising the fact that your kids will not be a major part of your daily routine anymore.
Once they are out of the house, you'll know less about their life and worrying about their welfare can exacerbate the feelings of loneliness and loss.
What should you do if you were in this situation?
Experts say you should give your child space to become independent and enjoy their new life, but stay in touch. Thanks to technology, many things are possible now. Having regular chat sessions on the phone or Skype keeps you connected and still part of their life.
Just think what our parents had to go through when we left home. There was no internet connection and definitely no technology that allowed us to chat face-to-face like Skype or Facetime.
Do everything you can to keep the communication going but no matter how tempted you are, asking them to stay back or move back home will only compromise the possibility of them finding happiness and independence.
Did you find it hard when your kids left home?
Comments