Would you do this? Mother gives son ultimate gift: A baby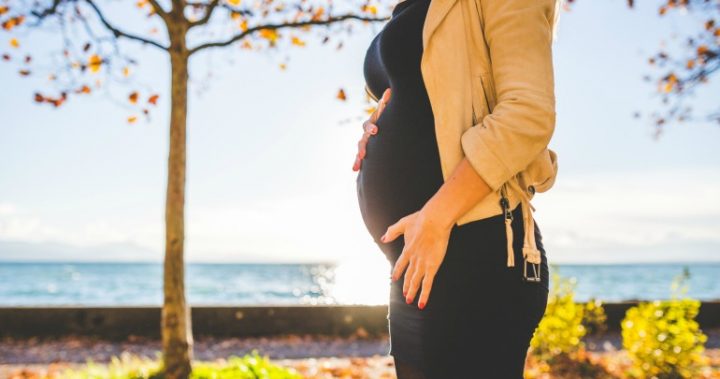 They say mothers and sons have a special bond, but one mother has taken that love one step further and given her son and daughter-in-law the ultimate gift.
Aware there was no physical way for her son and daughter-in-law to welcome a child into the world, Patty Resecker decided her womb was open for rent and offered to become a surrogate for the young couple.
Writing for Love What Matters, daughter-in-law Kayla explained that she had a partial hysterectomy at just 17 when doctors discovered what they believed to be a cancerous tumour in her uterus. Although the cancer was found to be benign, the removal of her uterus meant she wasn't physically able to carry a child. All hope wasn't lost though, as Kayla's ovaries were still functioning, meaning she could produce eggs. All she needed was a surrogate. 
While Patty always joked she would be the surrogate, the young couple weren't sure if the 50-year-old would be able to carry a child, but discovered after much research that many grandparents were able to do this. After several IVF attempts the family discovered Patty was pregnant with her grandchild.
The young couple surprised Patty with the news and shared the sweet moment in an emotional video. 
Ad. Article continues below.
Seven months later, Kross Allen Jones was born happy and healthy, much to the delight of Patty. Speaking to Love What Matters, she described what it was like to give her child the ultimate gift.
"I've recently had the privilege of doing one of the most rewarding things: to carry my own grandchild for my son and daughter-in-law," she said. "This is something that has blessed not only me and my family, but also Kayla's family. A child is a lifetime commitment and I knew there weren't two more deserving people than them. To see them with Kross and see the parents they're already becoming thrills my soul."
It's a decision that wouldn't come lightly for many people. As well as the many tests, a surrogate essentially puts their life on hold for nine months while they carry someone else's child. Furthermore, after putting your body through the stress of carrying a baby, you do have to give it up at the end of the day.
Thankfully, in Patty's case, she will always be Kross' grandmother and they'll always share that bond.
Ad. Article continues below.
What do you think? Would you ever do this for your child if they weren't able to have children? What's the best gift you've been able to provide your child?
---
With Facebook removing news sites from your feeds we ask that you sign up for Starts at 60's emailers here. And to keep us on your wall, join some of our new Facebook groups and clubs:

News Junkies Club – Australia
News Junkies Club – USA 

See news on the change and links to all our other clubs and groups here.