Old sibling rivalries can turn caring for aged parents into a family feud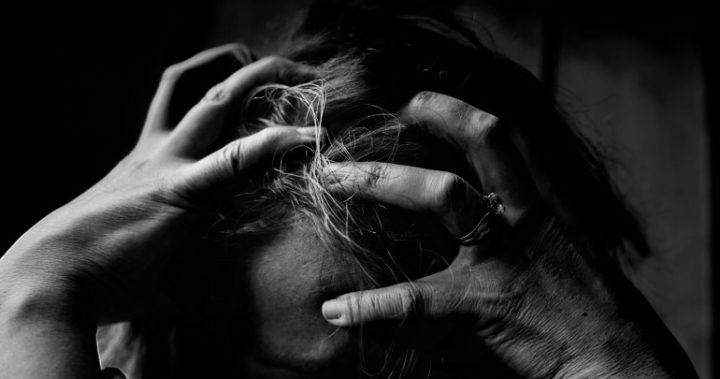 Caring for ageing parents can be a difficult and highly emotional time for any family, and it's undoubtedly a period of your life where you'll need support from those closest to you.
But far from bringing some families together, this labour of love can cause bitter feuds or inflame existing tensions between siblings. According to Aged Care, some of the most common conflicts are over who will do the lion's share of the caring, as well as disagreements over estate planning, and even anger over long-past events resurfacing.
Elisabeth Shaw, CEO of Relationships Australia NSW, told Starts at 60 it's a very common problem for many families – and the most frequent factor in disputes is old rivalries between siblings.
"There are things like who was special with the parent, and who didn't feel special," she says. "As the parent gets older, there's heightened anxiety, with people thinking it's their last chance to extract what they need from their parent, like 'if I don't become their favourite now, it's my last chance' … Then there's also a competitive side over who looks after the parent, who has the most say."
She believes parents can sometimes have helped create a situation in which conflict is almost inevitable, by openly preferring one child while they're growing up, without consciously expressing or talking about it. And while this issue can often be brushed aside during adult life, in a caring situation, who is taking the most responsibility and who should do so can bring it all back to the fore.
Ad. Article continues below.
Read more: Is it a child's responsibility to care for their elderly parents?
One Starts at 60 reader shared her own experience caring for her terminally ill mother, says she's had "no help" from her elder brother or sister, who are both retired. "I am the youngest and had to give up work to look after her, which I am happy to do, we are making beautiful memories while we can," the reader says.
She says her sister hasn't seen their mum for almost a decade, while her brother fell out with her previously. "My mother is very hurt and sad which puts a lot of stress on us," she adds. "I am dreading the day when my mother passes as I know they will go for the inheritance. My mother hasn't much but that won't matter to them."
Another reader, who lives with and cares for her elderly mother, revealed she had previously been written out of her mum's will, despite  being a strong support to her as she battles illness. She says her brother and sister only visit twice a year, as they both live further away.
"I have no doubt when Mum falls off her perch they will burn rubber getting here, they will want me out quick smart … I will have to apply for a government funded unit," she said. "When Mum is gone I am cutting all contact with siblings because they have never once offered me any help of any kind."
Ad. Article continues below.
Resolving past issues is one way of helping ensure a joint approach to caring for a parent run more smoothly.
Read more: Dos and don'ts for looking after your elderly parents
Psychoanalyst and author Roberta Satow reckons sibling rivalries can easily continue into adulthood.
Writing for Psychology Today, she explains: "For adult children, visiting one daughter's family more than the other; taking one son and his family on a trip and not the other; or dividing money unequally can create or intensify jealousy between siblings".
Asked by Starts at 60 for her advice for people stuck in this position, Shaw says that when we get distressed, we sometimes think we can engineer a solution through another person. She used the example of going directly to a parent over past wrongs in order to try to rectify them. What actually happens is you end up upsetting them, and creating a worse situation, in which you have "the least influence and are the most helpless", she says.
Ad. Article continues below.
Shaw therefore recommends seeking outside help to resolve past issues through counselling or another means. She believes it's important to reach a place of "acceptance" by putting the childhood feelings behind you. They may not fit the current circumstances, and may be influencing how you feel in the present.
"When we're adults, and maybe parents ourselves, we can use that experience to understand our parents ourselves," Shaw advises."Whereas, if you just stay with your childhood feelings like 'I was ripped off' or something like that, all you've got is pain."
Have you, or are you currently, struggling with a sibling rivalry? Have you managed to overcome arguments over parents' care?