Mum slammed for arranging toddler-free holiday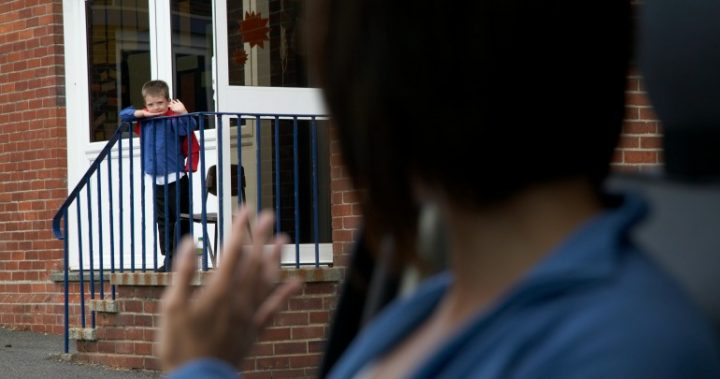 A mum who plans to leave her youngest child out of a family holiday has been labelled "selfish" and "awful" by fellow mothers on the internet.  Posting on Mumsnet, the mother-of-three asked if it's okay to arrange a family holiday without her two-year-old toddler. 
She wrote: "I was telling my mother about it and she offered to look after my two-year-old for the week."
The mum went on to explain: "Spoke to my oh [other half] and he thought it was a great idea he would ask his parents to help my mother out that week as well, we would be able to go to theme/water parks and take the older 2 on rides etc without one of us having to stay with the baby."
But, the anonymous mother revealed that her brother's girlfriend had called her "awful" and "selfish", and accused her of playing favourites. 
"Anyway were having holy hell over it all with my brothers girlfriend what awful and selfish parents we are and how my mother is playing favourites [SIC]! Does it really make me a selfish and awful mother?" She asked. 
Ad. Article continues below.
The post sparked an online debate, with many telling her it wasn't acceptable to leave a two-year-old behind. 
One user wrote: "I don't think it's nice at all, sorry. You're a family … I do think it's quite selfish sends the wrong message to your older children and the younger one too." 
Another added: "Sorry but I also agree that leaving behind one child is massively unfair. Okay, she's two and won't remember but won't she ask when she's older why she was left behind?"
While many slammed the mother for wanting to leave the toddler behind, a few agreed with her, saying that there is "nothing selfish" about taking a toddler-free holiday. 
One user wrote: "Take your mums offer and tell your SIL to mind her own damn business. There's nothing selfish about taking a break as just a couple, enjoy it!" While another wrote: "You're not selfish and awful. The 2 year old is not going to remember anyway and you get to do a lovely active holiday with the rest!"
Ad. Article continues below.
What do you think? Is it OK to leave a toddler behind? Do you agree with this mother?
With Facebook removing news sites from your feeds we ask that you sign up for Starts at 60's emailers here. And to keep us on your wall, join some of our new Facebook groups and clubs:

News Junkies Club – Australia
News Junkies Club – USA 
See news on the change and links to all our other clubs and groups here.