Millions of kids hate grandparents' Christmas gifts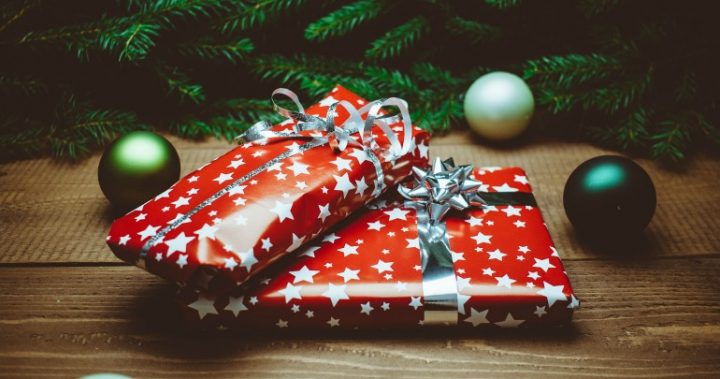 When it comes to giving gifts, it's the thought that counts, right?
Well not according one in nine British children, who say they thoroughly dislike every Christmas present their grandparents have dolled out over the years.
A new survey by SunLife also found a whopping one third of children say they've received a "bad" gift from their grandparents.
The Mirror reports some of the most common dodgy gifts named and shamed by kids aged 6-15 years old included, Speedos, hand-knitted pyjamas and a signing fish.
Many children complained about receiving clothes that didn't fit or that they didn't like, with 'going-out clothes' that aren't considered cool a big no-no.
Ad. Article continues below.
Others complained about unwrapping maths books, a paperweight and a bag of soil with tomato seeds to grow from scratch.
It's not all bad news thought.
Two thirds of kids said they love their grandparents gifts and look forward unwrapping them every year.
Ian Atkinson, Marketing Director at SunLife told The Mirror: "Kids can be tricky to buy for; trends and fashions change so much that it's hard to keep up.
"Lots of parents struggle to get it right, so it can be even more difficult for grandparents."
Ad. Article continues below.
The survey didn't reveal whether the children told their grandparents how they really felt, or if they politely plastered a smile on their faces and stayed quiet.
The results are disappointing news for the millions of grandparents out there who spent hours and hard-earned money trying to find the perfect present.
If you're still struggling to pick the right gift for your family's little ones this year, never fear. SunLife also asked the kids what's at the top of their Christmas list.
For the boys it was Lego, board games, computer games, nerf guns and action figures. Girls preferred jewellery, clothes, books, mobile phones and chocolates.
Do you buys Christmas gifts for your grandkids? Do you choose things for them yourself, or ask them what they want?