Loving husband praised for awesome tribute to dead wife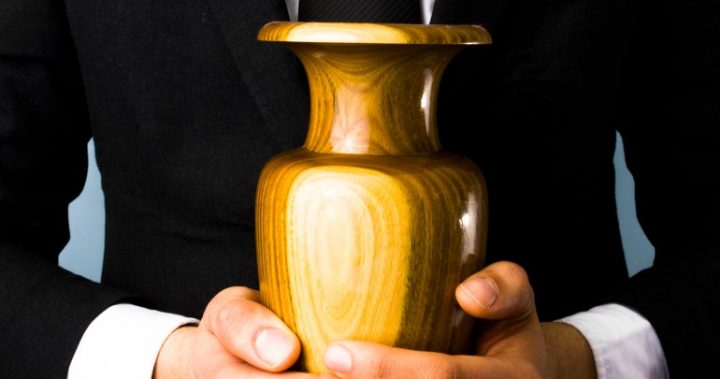 Losing a loved one is never easy, especially when there are events and milestones you know they would absolutely have adored had they still be alive.
One man wasn't letting a little thing like death get in the way of fulfilling a promise he made to his wife. A viral social media post has detailed the heart-warming story of Dennis and the beautiful gesture he made on behalf of his late wife.
A man named Dustin Javier, who last Friday attended a parade for reigning Super Bowl champions the Philadelphia Eagles, noticed Dennis holding an urn at the celebration. Curious, he decided to ask Dennis what it was all about.
"This is Dennis. He was next to me at the Eagles Super Bowl parade," he explained on Facebook. "He's carrying with him the remains of his wife, Becky." Dustin explained how Becky had been a diehard Eagles fan before her death and would have loved nothing more than celebrating her favourite team.
This year was the first time the Philadelphia Eagles had won the Super Bowl, so it was a pretty big day for the team and their fans. People were so moved by Dennis' gesture for his late wife that they started buying him beer. "Dennis looked over and a group of around 15 guys in Eagles gear held up their beers to toast him and his wife Becky," Dustin explained.
Ad. Article continues below.
The post has been shared nearly 69,000 times, with thousands more leaving comments for Dennis and Becky online. One person wrote: "God bless him for that. That's truly a person who really loves his wife forever".
Another comment read: "Awwwww … He's sweet! I mean I wonder how many of our husbands would do that? That's so sweet he has her in his heart", while a further message read: "That is as good as it gets, what a great day".
Dennis wasn't the only fan at the parade who made sure a lost loved one was part of the festivities. Video also captured the moment a man flew to Philadelphia from Tampa, Florida, to make sure his beloved grandfather was part of the celebrations. He was seen scattering his Pa's ashes at the parade.
Ad. Article continues below.
This man reportedly flew in from Tampa to scatter his grandpop's ashes at the #EaglesParade. It only makes sense if you're a Philadelphian. pic.twitter.com/CcC1ceTGXT

— SPORTSRADIO 94WIP (@SportsRadioWIP) February 8, 2018
What do you think? How have you scattered ashes of a loved one in the past? How do you like to remember your friends and family who have passed away?
---
With Facebook removing news sites from your feeds we ask that you sign up for Starts at 60's emailers here. And to keep us on your wall, join some of our new Facebook groups and clubs:

News Junkies Club – Australia
News Junkies Club – USA 

See news on the change and links to all our other clubs and groups here.