Keith Urban shares hot date night photo with Nicole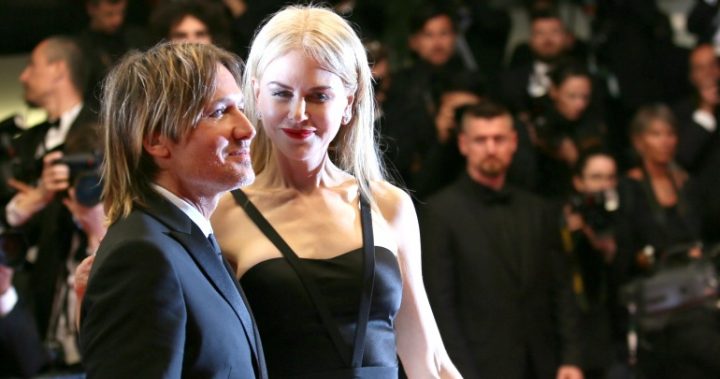 There are many ways a couple show their love for each other.
You can't help but admire how Keith Urban shows his love for wife Nicole Kidman, with this adorable post on social media.
With the simple words Date Night, Urban put this image on his Instagram and Twitter pages.
Ad. Article continues below.
But it wasn't just the words. It was the sweet pic that was attached, with the pair of them  dressed up for a night on the town.
Urban looked adorably retro in his plaid suit while Kidman just shimmered in a sparkly dress with a sheer panel at the top and a  high split. 
Kidman shared the same post on her own Facebook page too. 
It's certainly not the first time Urban has set hearts aflutter with his romantic posts of Kidman. 
Ad. Article continues below.
With Nicole expected to make a big splash for the Emmy's tonight, it was obviously a prime chance to get some alone time. She's the favourite to win Outstanding Lead Actress for her portrayal of an abused wife in Big Little Lies, based on the novel by Australian author Liane Moriarty. She's got some tough competition too. Also nominated in the same category are co-star Reese Witherspoon, plus Jessica Lange, Susan Sarandon, Carrie Coon and Felicity Huffman.  
Even if she doesn't end up the winner, she'll still be a huge contender on the red carpet.
And if all that fails, well, she's still got Urban!
How often do you have a date night these days?