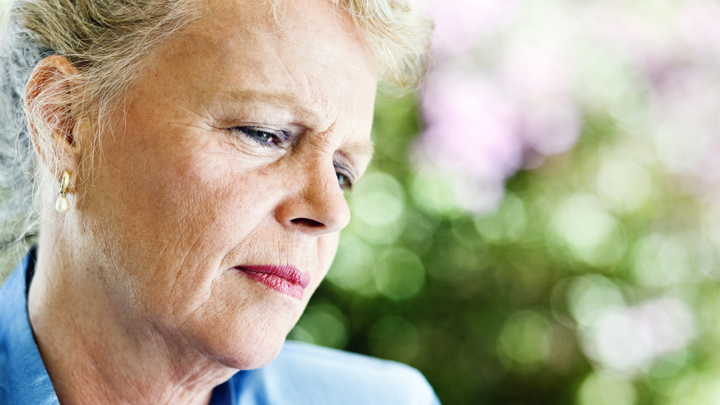 Maureen was so happy when her children came home for the summer holidays. She had not seen them for more than a year. But her excitement turned sour when the kids started to talk about what they would do with their inheritance. Maureen felt hurt because she never expected any of her kids to be "eyeing on" her savings.
"Inheritance? I'm not dead yet, stop talking about my savings," said Maureen to her two sons.
They were startled with Maureen's response and could not understand why their mother was upset.
"Tom and Ryan said that one day, everything that I owned would eventually be theirs anyway. Even if I called it savings, if anything happened to me, whatever I would have saved would become their inheritance," said Maureen.
She thinks her sons were insensitive and had no right to talk about her savings and how she intended to use it. Besides, in those days, no child would ever dare to start calculating the money they hadn't been allocated.
"I deserve every single cent and I will decide how I want to use it. Maybe I will use it for my retirement home, maybe I want to travel the world. It will be up to me. We've worked so hard to bring them up and pay for everything and now it is our time," she said.
But Maureen isn't the only one whose kids wait around for their inheritance.
A study of 2,000 adults found that a fifth of children aged over 20 are relying on their parents' wealth to secure their financial futures.
But 49 per cent of parents aged 50 and over have already used some of their savings to get by.
Four in 10 parents have already been giving their children handouts to help them with college fees, driving lessons and rental support.
The study shows that 68 per cent of people expect to inherit their parent's house when they pass away, while 32 per cent think they'll get the car.
But 67 per cent are convinced they'll receive cash, and 54 per cent aren't making any financial plans for a comfortable retirement.
A fifth of those polled are counting on their parents' inheritance to help them get out of debt, while the same percentage hope they'll finally be able to step foot on the property ladder.
A quarter of people aged 20 to 35 hope they'll be able to pay off the mortgage with some inheritance, and 15 per cent are banking on having it to put their own children through university.
Paying off student and car loans, helping their own children with a house or car and holidays are just some of the other ways kids plan to spend their inheritance.
Some even depend on parents to help them fund their business startup. For example, Ellen's son wanted to start his own cafe business but needed a big loan from his parents to make it happen.
Ellen said, "He called me last night and asked me if he can borrow some money. He knows I have the money, we've been transparent about how much we have so I can't really lie to him."
"What he needs is pretty much 40% of what I have. He says that he will pay me back within 5 months when the business picks up," said Ellen.
But writers at Natter at 60 quickly advised Ellen to carefully think about her choices.
Barbara said, "It's always difficult to make these decisions. It doesn't matter often how hard a family member works, how much energy they put into the business things can go wrong."
"Draw up legal contracts particularly if you have other kids to clarify the money is owed to your estate if it doesn't get repaid," added Barbara.
Robyn said, "You have saved the money you have for a reason and it might be what you need to secure your future."
Some say that it's best to give the kids their "inheritance" earlier so they can go on and live their own lives without touching what's left for parents while some believe that an inheritance is an "initiative sucker.
There is really no end to this debate. As long there is a chuck of savings, some not all, kids will always view it as their inheritance.
Is it fair for kids to assume that they will inherit everything? Do you think kids talking planning on how to use our savings is insensitive?
Comments