How to grandchild-proof your home in a few easy moves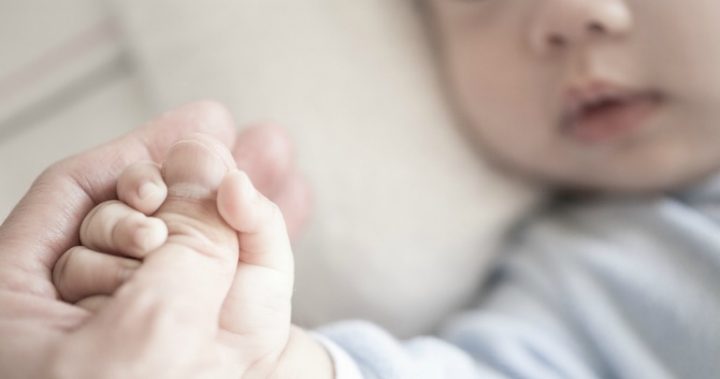 It's always an exciting time when you know the grandkids are coming to visit, and even more so when it's going to be for a lengthy period of time. It could even be that you are getting grandbaby-sitting duties while mum and dad are at work.
But everyone know's kids come with lots of special requirements, right? Where will they sleep? How do you keep your home safe and sound from enquiring little minds? What about the equipment you need just to get out and about?  
Babierge, a world-wide company that hires out baby gear, like an Airbnb, but for baby gear, offered this advice on how to prepare for the visits as well as offering a list of the types of things that will come in handy. 
All babies are different, and they mature at unique rates. Be sure to consider your grandbaby's physical development in regards to these gear recommendations.
Three important considerations for visits:
Ad. Article continues below.
Sleep
Your grandbabies will nap more peacefully and are more likely to sleep through the night if their bed is just like the one at home.  When babies and little ones sleep well, everyone gets to rest and enjoy family vacation time together. This is why full-size wooden cribs are a better choice than compact Pack 'n Plays.
Hint:  Have mom or dad bring the sheet baby slept on the night before the visit.  This will help the baby adjust to a new location as the crib will smell and feel like home.
Safety
Must have for all children – age appropriate car seats. It's often easier to rent these than it is to have your children lug them through the airport.  Once babies are mobile, you'll want safety gates to keep them away from flights of stairs, or limit their free play area. Older cribs with one side that slides down, like the ones you used when your own children were babies, are no longer considered safe.
Ad. Article continues below.
Out and About
Weather permitting, your grandchildren will thrive with quality outdoor time.  Consider having a baby backpack for local hiking, and be sure you have a quality stroller for walks around the neighbourhood. If you enjoy running, a jogging stroller will allow you to bring your grandbaby along.
Here's the gear you're likely to need (or enjoy) when your grandchildren visit. 
Infants 0 – 3 Months
Monitor (to hear when baby cries)

Swing

Play mat (for quality floor time)

Bouncy seat

Swaddle blankets

Diaper changing pad

Mobile for crib

Infant toys:  soft rattles, soft infant books that crunch (At about 3 months your grandbaby may start trying to grab objects.)
Ad. Article continues below.
4 – 6 months
Monitor  

Bumbo or other seat to help baby sit up

High chair (when baby can sit in it properly and is eating solid food)

Safety gates (if baby begins to crawl)

Diaper changing pad

Kick piano (strapped to crib, baby makes music my kicking it)

Toys – board books, soft toys baby can squeeze, toys with built-in mirrors, stacking toys, musical cubes
6 months to a year (until walking)
Monitor

Larger bathtub and bath toys

Exersaucer or Jumparoo

High chair

Sippy cup

Baby plate

Safety Gates

Activity table (can be used sitting and standing)

Toys: board books, stacking rings, musical toys, soft stacking blocks, plastic cars, activity toys with buttons to push, pieces that slide or fit inside other pieces, activity books that talk/sing, learning toys
1 yr to 2 years
Ad. Article continues below.
Monitor

High chair

Soft rubber spoon with large handles

Sippy cup

Baby plate

Safety Gate

Bath toys

Toys: Board books, ride-on toys, peg puzzles (pieces have peg handles), play houses with people, walking toys, large trains, buses, airplanes, plastic blocks and tables for building, learning toys for counting and the alphabet
2 years +
Booster chair

Eating utensils

Potty chair

Stool (to reach the sink)

Bed rail (when baby moves out of crib)

Toys: books, wooden puzzles, play farms and houses with people, smaller trains with tracks, cars, trucks, helicopters, dolls, play kitchens with food, educational toys to learn counting and the alphabet, tea sets, cash register and play store set, plastic basketball or soccer set, water table
 How do you plan for a visit from the grandkids?